2017 hotter for cities across India
May 29, 2018 10:25 AM IST
IMD's data shows that cities across India sweltered in 2017, an unusually warm year.
As north and central India reel under heat waves, an analysis of India Meteorological Department's (IMD) data shows that cities across India sweltered in 2017, an unusually warm year.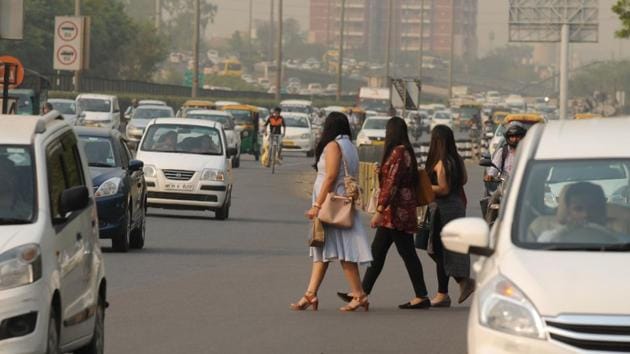 In 2017, residents of Pasighat in Arunachal Pradesh experienced temperatures almost 3 degrees C higher than normal, a compilation by Accuweather, a US-based weather forecaster, found.
Machilipatnam, a port city in Andhra Pradesh, and the hill station of Shimla both experienced temperatures over 2.5 degrees C above normal. Overall, 2017 was India's 4th hottest year since 1901, according to a draft IMD report, making it the fourth consecutive record-breaking year in terms of heat. The average national temperatures were 0.7 degree C above the 1971-2000 average.
However, average temperatures do not reflect regional and local variations. "The data is from 90 cities and from the IMD information that is available for the weather stations across the country," Alan Reppert, senior meteorologist at Accuweather said of the compilation. It showed that for 40% of the cities, the average temperatures last year were at least 1 degree C above normal. Delhi was 1.6 degrees Celsius hotter than normal in 2017.
Only five cities saw a decline in average temperatures: Solapur (-0.2), Hisar (-0.4), Tiruchirappalli (-0.7), Allahabad (-1.2) and Babatpur (-1.2). Research on climate trends shows that not only are heat waves likely to increase, but also the number of hottest days if the increase in average global temperatures breaches the
2 degrees Celsius mark. The Paris climate agreement signed in 2015 committed nations to keep this rise to below 2 degrees C over pre-industrial levels.
A study published in April, looked at what would happen if global temperature rise crosses 2 degrees C. They took average daily temperatures between 1981 and 2010 and defined the hottest days as those that fell in the top 10 percentile. For India, the percentage of days that will record temperatures as high as those experienced currently during the hottest days will increase. This is different from the IMD definition of hot day: where maximum temperature is 40 degrees C or more and minimum temperature is 5 degrees C above normal.
"We looked at the temperatures currently seen for the hottest 10% of days per year. At 2C global warming, those temperatures are projected to be seen for up to around half the year," Richard Betts, climate researcher at the University of Exeter, said.
In Delhi, the warming trend has continued this year. In April, the mean maximum temperature was 37.2 degrees C, based on Safdarjung station data; this is about 1 degrees C above the April normal. In March, the maximum temperatures were 3.2 degrees C above normal. A 2016 study for 36 cities led by scientists at Indian Institute of Tropical Meteorology, Pune, found that in the 1971-2013 period more cities (80%) showed an increasing trend in average temperatures compared to the period from 1901-1970 (less than 50%