Supreme Court scraps instant triple talaq: Here's what you should know about the practice
Aug 22, 2017 01:29 PM IST
The controversial Islamic divorce practice of instant triple talaq (Talaq-e-Biddat) has been struck down as arbitrary and against the tenets of Islam.
The controversial Islamic divorce practice of instant triple talaq (Talaq-e-Biddat) has been struck down as arbitrary and against the tenets of Islam. The practice was against Article 14 of the Constitution, which guarantees the right to equality, the Supreme Court has ruled.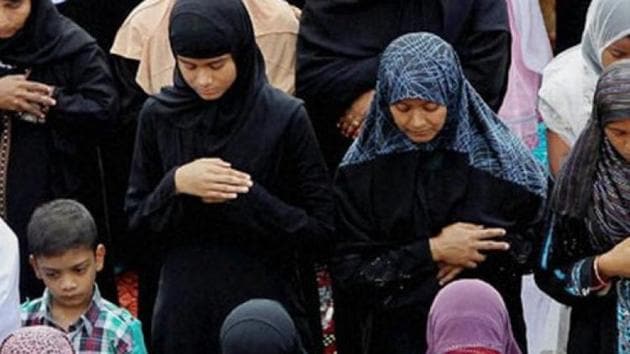 What is instant triple talaq?
There are three forms of talaq (divorce) in Islam: Ahsan, Hasan and Talaq-e-Biddat (triple or instant talaq), explains an article in The Hindu. Ahsan and Hasan are revocable but Biddat is irrevocable. Biddat is considered sinful but is permissible in Islamic law.
Women challenge triple talaq
Shayara Bano, a 35-year-old resident of of Uttarakhand, filed a petition in the Supreme Court in 2015 and sought a ban on the practice after her husband ended their 15-year marriage by sending a letter with the word talaq written thrice. Several other women lined up with their petitions over the following months. Women cannot pronounce triple talaq and are required to move a court for getting divorce under the Sharia Act, 1937.
The law and triple talaq
India has separate sets of personal laws for each religion governing marriage, divorce, succession, adoption and maintenance. While much of the Hindu law overhaul began in the 1950s and continues, activists have long argued that Muslim personal law has remained mostly unchanged.
Triple talaq and Supreme Court
The Supreme Court in June 2016 decided to examine if Islamic laws governing marriage and inheritance violated the fundamental rights of women and take a call on how far it can intervene to modify the existing laws. A multi-faith bench of five judges--a Hindu, a Sikh, a Christian, a Zoroastrian and a Muslim--led by Chief Justice of India JS Khehar is hearing pleas challenging the practice. There is no woman in the triple talaq bench.
Justices Kehar and Abdul Nazeer on Tuesday held that triple talaq should be put on hold for six months, but their minority view will not prevail.
Quote, unquote the court
"Can something which is considered abhorrent by religion be validated by law?" Justice Kurian Joseph of the Supreme Court has said about triple talaq. "Whatever is sinful in the eyes of god, can it be lawful?" he said. The court has made it clear that it will not examine the Islamic custom of polygamy and nikah halala. Nikah halala lets a divorced Muslim woman to remarry her husband but after marrying another man and then divorcing the latter. The court said it will hear arguments on these two practices later.
The government on triple talaq
The government has said it will write a new matrimony law for Muslims to fill a legal vacuum should the Supreme Court strike down triple talaq. The government, represented by the attorney general, has argued that triple talaq cannot enjoy protection under Constitution's Article 25 that allows people to practice their faith.
In defence of triple talaq
The All India Muslim Personal Law Board (AIMPLB), an influential group, defends triple talaq as a matter of faith and it had requested the court to let Muslims find a solution to the issue. It says the practice is protected by the right to religious freedom and courts cannot supplant their interpretations over the text of scriptures. In May, AIMPLB appeared to backing down a bit when it told the court that triple talaq is undesirable and anyone practising it will face social boycott.
'Triple talaq is indefensible'
A special report by Hindustan Times last year detail how triple talaq had been "unjustly" used. "Let it be understood for once and for all and I repeat, the question of arbitrary talaq is a settled law of the land, wrote Syeda Saiyidain Hameed, an activist and a former member of the Planning Commission of India, in this article for the Hindustan Times.