Air India urination case: Delhi court reserves order on bail plea of accused
Jan 30, 2023 04:10 PM IST
While hearing the submissions of the Delhi police in the matter, the court also noted what the accused allegedly did was although disgusting, must be dealt with in accordance with law
Opposing the bail plea of Shankar Mishra, accused of urinating on a co-passenger in an Air India flight, Delhi police on Monday submitted before a Delhi court that the incident has defamed India on the international stage.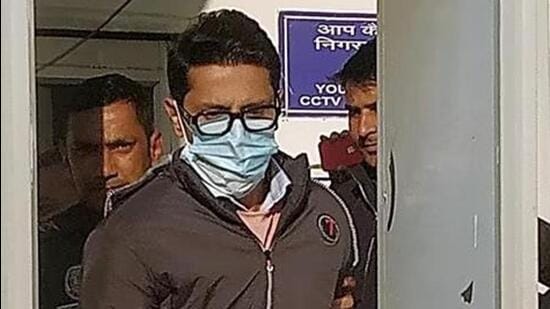 Additional sessions judge Harjyot Singh Bhalla heard all the parties in the matter and reserved its verdict on the bail application moved by Mishra.
While hearing the submissions of the Delhi police in the matter, the court also noted what Mishra allegedly did was although disgusting, must be dealt with in accordance with law.
"The act may be disgusting but let us not go into that, we have to keep it different from the gravity of the offence and see how the law deals with it", the court observed.
Also Read: Air India 'urination' case: Delhi court adjourns accused Shankar Mishra's bail plea to Jan 30
Delhi police, while opposing the bail application, further pointed out that Mishra was initially resisting arrest as he had switched off his mobile phones and had given the address of his office. It was further submitted on behalf of the Delhi police that they approached his Bombay residence where they were told that he was in Bengaluru. In Bengaluru, he was traced through the IMEI number of his phone.
Delhi police also informed the court that the statements of some witnesses have been recorded while some, who are in abroad, are yet to be recorded.
The court while hearing the submissions further remarked that the statements of the complainant and witnesses are contradictory, and the witnesses are not deposing in favor of the Delhi police.
Senior advocate Ramesh Gupta, appearing for Mishra, submitted before the court that, all the offences that Mishra is being charged for are bailable offences except for one.
He also questioned the conduct of the police in arresting Mishra.
Gupta further pointed out that Mishra was earlier denied bail on the grounds that the investigation is at a nascent stage and some witnesses are yet to be examined but now the witnesses have been examined and their statements recorded.
Metropolitan magistrate Komal Garg had on January 11 refused to grant bail to Mishra.
Advocate Ankur Mahindro, appearing for the complainant also pointed out that if Mishra is granted bail, he may influence the complainant.
He cited that the complainant was earlier contacted through WhatsApp messages on the day Mishra was arrested and those messages were later deleted.
Mishra was arrested on the night of January 6 and was produced before Delhi Patiala House court on January 7. He was sent to 14-day judicial custody which was later extended on January 21.