Scholar, Ambedkarite movement activist Gail Omvedt dies at 81
Bharat Patankar, a well-known left activist, and Omvedt set up the socio-political organisation Shramik Mukti Dal in 1980 to address the issues of farmers and others toiling on land in Maharashtra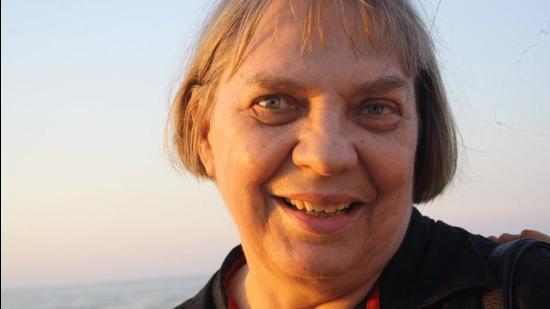 Updated on Aug 26, 2021 01:35 AM IST
, Hindustan Times, New Delhi
Dheeraj Bengrut
Gail Omvedt, a scholar renowned for her writings on Dalit history and politics, the Ambedkarite movement and social movements that challenged the caste hegemony prevalent in academic discourse,died on Wednesday at age 81. She is survived by her husband Bharat Patankar, daughter Prachi, granddaughter Nia and son-in-law Tejaswi.
Born in Minneapolis in the United States, Omvedt came to India in 1971 for doctoral research on social movements and the work of Mahatma Jyotiba Phule. She began to live in Maharashtra and became an Indian citizen in 1983.
Patankar, a well-known left activist, and Omvedt set up the socio-political organisation Shramik Mukti Dal in 1980 to address the issues of farmers and others toiling on land in Maharashtra. Over the years, the organisation took up concerns of those affected by dams, drought and project evictions, besides fighting caste-based oppressions.
Omvedt's scholarly writings were deeply connected with her activism on ground, and through both she influenced generations of students and young people. She was the head of the department of sociology and the Phule-Ambedkar chair in Sociology at the Savitribai Phule Pune University (SPPU).
Omvedt was also a prolific writer, having published 22 books including Mahatma Phule, Dalit and the Democratic Revolution, Understanding Caste, and a biography of Dr Babasaheb Ambedkar. She also wrote articles for newspapers and worked on projects with the United Nations Development Programme.
"As a researcher and a scholar, Dr Omvedt contributed significantly to the social movements, folk traditions, literature in India as well as for the rights of women and the underprivileged. Her contribution will always be remembered as a scholar who had devoted herself for the society," Chief Minister Uddhav Thackeray said.
The Dalit Intellectual Collective said she was one of India's most original thinkers who did not let caste and class be erased in the feminist movement. "Time is yet to produce another scholar and incisive and capacious thinker like her," it said in a statement.
Historian Ramchandra Guha, Communist Party of India (Marxist) leader Sitaram Yechury, Nationalist Congress Party president Sharad Pawar also offered their condolences.
"Dr Gail Omvedt was a very high level public intellectual because she actually integrated with the aspirations of the common people particularly the Bahujan class in Maharashtra. Her analysis of the cultural movements in Maharashtra, particularly of Mahatma Phule's Satyashodhak movement, took the Left movement ahead in the state," Senior CPI (M) leader Ajit Abhyankar said.
"She was always juggling with new ideas, concepts and analysis," said Dr Shruti Tambe, Head of Department of Sociology at SPPU.
"She wrote on the history of intellectual history of western Maharashtra when she spoke about the colonial resistance movement and brought out the contributions by Mahatma Phule, Chhatrapati Shahu Maharaj and Dr Bhimrao Ambedkar in making western India different from other parts of India. She was a passionate student of sociology and visited India to study social movements. She then settled here to participate in various campaigns, agitations and movements," Tambe said.
"She was always busy writing, giving lectures even outside the university and contributing to serious academic gatherings. Her involved participation in the women's movement and the movements of Adivasi, Bahujan and the landless people was very important in shaping her scholarship," she added.
Activist Kiran Moghe, president of the Pune Zilla Ghar Kamgaar Sanghatan said, "As a part of women's and progressive movements, she made very prominent contributions to class, caste and gender issues. She made us all think about all the complexities of the situation we were grappling with as activists in the state. Her writing in English gave all these issues a kind of a global platform and it got projected globally."
"Her contribution in the social field will not be forgotten. Her work for displaced and project-affected people in particular," activist Vivek Pandit said.
Omvedt will be laid to rest on Thursday morning at the Krantiveer Bapuji Patankar Sanstha campus in Sangli.
Close Story
Personalise your news feed. Follow trending topics