Army chief assures action against Major Gogoi who met woman in Srinagar hotel
Major Leetul Gogoi is set to face a court martial after being found fraternising with a 18-year-old Kashmiri woman at a Srinagar hotel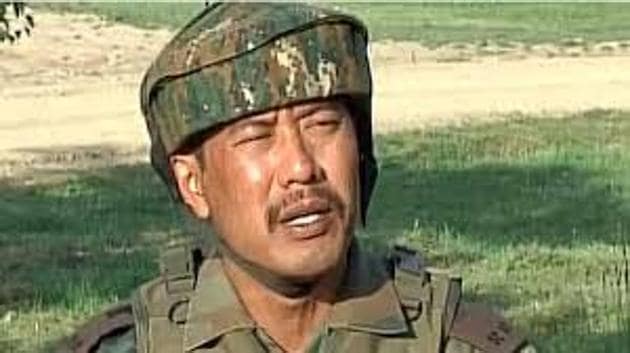 Published on Sep 04, 2018 04:26 PM IST
Hindustan Times, New Delhi |
HT Correspondent
Army chief, General Bipin Rawat assured action against Major Leetul Gogoi, who was allegedly found entering a Srinagar hotel with a Kashmiri woman, according to "the crime he has committed".
"I had clearly said that any case of moral turpitude and corruption will be dealt with in a very stern manner. The Court of Inquiry has recommended that we should go in for a court martial."
"If it is related to moral turpitude, then we will take action accordingly. If it is something else, the punishment will be (according) to the crime he has committed," Gen Rawat told reporters in New Delhi in response to a question on Maj Gogoi, who was indicted Maj Gogoi for "fraternising" with a local woman at a Srinagar hotel and being away from his place of duty by the Court of Inquiry in August.
Maj Gogoi, who had set off a row last year after tying a civilian to a bonnet of his vehicle to deter stone pelters during the Srinagar parliamentary bypoll, was detained by police in May following an altercation when he was allegedly trying to enter a Srinagar hotel with the 18-year-old woman.
Close Story