Attacks on Africans in Greater Noida racist, India didn't sufficiently condemn them: Envoys
Apr 03, 2017 04:31 PM IST
Diplomats reject government's statement that mob assault in UP city was not a hate crime.
India didn't do enough to stop a string of attacks on Africans in Greater Noida last month, a statement by a group of African envoys has said, the first official reaction to the assaults that triggered nationwide condemnation.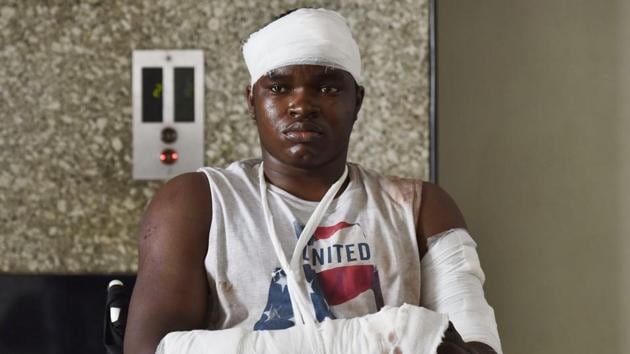 A statement by the Heads of African Mission dated March 31 called for a condemnation of the attacks at the highest level in India and demanded an independent investigation by human rights bodies. The document also called the attacks "racist" and xenophobic".
"The Heads of African Mission… reviewed the previous instances taken place and concluded that no known, sufficient and visible deterring measures were taken by the government of India," the statement said.
"As regards the unfortunate incident in Greater Noida, the African Heads of Mission…take note that these reprehensible events, both outstanding and unresolved cases against Africans, weren't sufficiently condemned by Indian authorities."
Enraged locals in Greater Noida thrashed several Africans in a burst of fury following the death of a 17-year-old boy of a suspected drug overdose last month. Residents blamed the Africans of plying the youth with drugs.
A purpoted video of the assault went viral on social media that showed locals kicking and punching a Kenyan man, sparking widespread outrage. The government has said it enforced strict security but many Africans report feeling insecure and threatened.