BJP leader says he watched Kashmir Files but not Pathaan because...
Jan 26, 2023 01:29 PM IST
BJP's Shehzad Poonawalla said he watches one film in 4-5 years and loved Vivek Agnihotri's Kashmir files 'based on reality'.
BJP national spokesperson Shehzad Poonawalla was asked on Twitter whether he has watched Shah Rukh Khan's Pathaan which was released on Wednesday amid both fanfare and protests. In reply, Poonawalla said he watches one film in 4-5 years and saw Vivek Agnihotri's Kashmir Files. "I prefer stories based on reality rather than fiction so I saw #KashmirFiles," he said adding that he loved the movie. Read | 'No boycott calls will work': Opposition on Pathaan; Narottam Mishra says…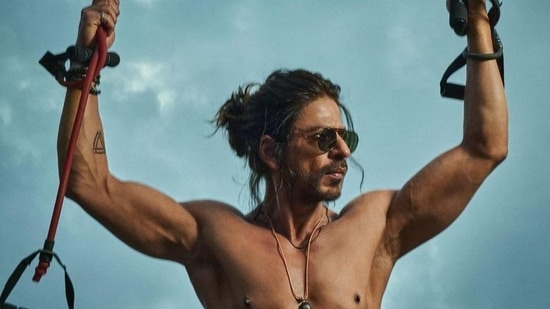 Pathaan became the centre of a political controversy with several BJP leaders protesting the content of its song Besharam Rang, featuring Deepika Padukone and Shah Rukh Khan -- which was released much before. While the movie had to undergo some cuts, Hindutva groups continued protesting against the movie until a day before VHP withdrew its protests. However, several disruptions by right-wing activists during the screening were reported on Wednesday.
Another controversy around Pathaan erupted after Shah Rukh Khan called Assam chief minister Himanta Biswa Sarma expressing concerns over protests against Pathaan in the state, hours after the chief minister made a statement that he had no idea about Shah Rukh Khan and Pathaan.
Madhya Pradesh home minister Narottam Mishra who was among the first BJP leaders to give a boycott call against Pathaan on Wednesday said there is no point in still protesting as the movie already got some cuts by the Censor Board. Mishra said those who are still protesting against Pathaan will be counselled.
AAP MLA Naresh Balyan said the makers of Pathaan should give 1% share of the collection to Himanta Biswa and Narottam Mishra as they worked day and night to promote the film.