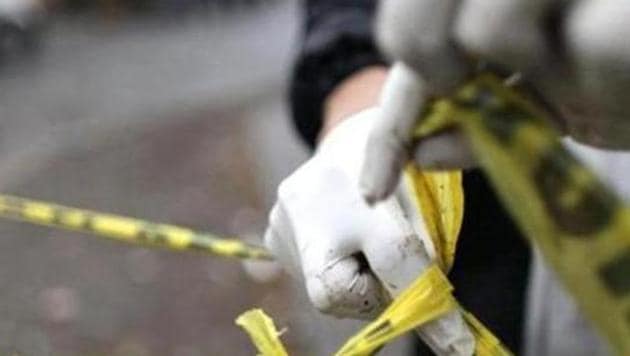 Body of baby found in Haryana garbage dump near handwritten note saying 'Save the Girl'
The investigators were puzzled over the recovery of a handwritten note "Save the Girl" in English that was lying near the body of the infant girl.
PUBLISHED ON JUL 31, 2017 01:26 PM IST
Haryana police said on Monday the body of a 12-month-old girl was recovered from a garbage dumping ground in Fatehabad district on Saturday and that an initial probe into the alleged murder of the infant indicated toward the suspected use of the occult.
According to the police, a passerby saw the body on Saturday evening near the railway crossing on Chopta Road at Bhattu Kalan village. The police were trying to ascertain whether the child was drowned in the adjoining drain or dumped after being killed.
Fatehabad deputy superintendent of police (DSP) Ravinder Tomar said they were waiting for the post-mortem report and that they have sent the viscera report to Madhuban Laboratory in Karnal district.
What has also puzzled the investigators is the recovery of a handwritten note "Save the Girl" in English that was lying near the body of the infant girl. However, the police were dismissive about any link between the recovery of the body and the note.
"Yes, we recovered a note that reads "Save the Girl". It was lying near an earthen pot just about 10 metres from the spot where the body was dumped. But, this is a slogan of the Haryana government and written in a good handwriting. There is no connection between the note and the crime," DSP Tomar told the Hindustan Times.
"Police investigation suggests that the note in question was written by some school student. Later, it was dumped as the crime spot is also a dumping area ... Police are investigating into every aspect of the matter," the DSP said.
Superstitious practices such as child sacrifice are common in India despite the government's claims of taking adequate measures to check the menace. Illiteracy coupled with the lack of awareness and healthcare facilities have allowed self-proclaimed divine healers to exploit gullible villagers.
In June, a six-month-old child was kidnapped and sacrificed at a burning ghat by a sorcerer with the help of a childless man to "seek divine blessings" in Jharkhand. The sorcerer had advised the man that he would be blessed with a child if a new born baby could be sacrificed to appease the god.
Close