BSNL's 4G tender scrapped, Chinese companies may be excluded in next round
Updated on Jul 01, 2020 10:49 PM IST
The Central government had instructed BSNL to not use Chinese equipment for the upgrade, which is likely to cost ₹7,000-8,000 crore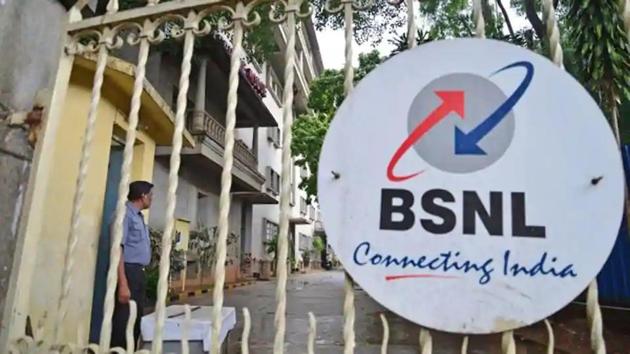 Hindustan Times, New Delhi |
Deeksha Bhardwaj | Edited by Ashutosh Tripathi
The BSNL 4G upgradation tender was cancelled on Wednesday by the Department of Telecommunications (DoT). The decision comes after the DoT decided to issue fresh specifications for the upgradation process.
A fresh tender will be issued by the DoT, officials said, in the next two weeks after the six-member committee set up to review the upgradation requirement submits its report.
The tender will focus on boosting the Indian manufacturing sector, as the DoT pushes the government's flagship initiative, Make in India.
The Central government had instructed BSNL to not use Chinese equipment for the upgrade - days after 20 Indian soldiers were killed in a violent clash with Chinese troops along the Line of Actual Control (LAC) - which is likely to cost ₹7,000-8,000 crore.
In the fresh tender, DoT may ask government telcos, BSNL and MTNL, to not use equipment from Chinese companies, DoT officials told Hindustan Times.
"However, any decision will only be taken after the committee's report is submitted," said the official on the condition of anonymity.
HT had earlier reported that the six-committee is headed by a DoT Technology advisor K Ramchand and has representatives from BSNL and MTNL, two independent experts and another representative from the industry.
The fresh tender will be on "futuristic" and "realistic" expectations, officials had earlier told HT.
The move is part of the DoT push to reduce reliance of India's telecom sector on foreign equipment and increase domestic manufacturing.
According to experts, nearly 75% of the telecom equipment is sourced from China. Two major Chinese firms with a stake in the Indian market are ZTE and Huawei, both Chinese companies. Other major players include Nokia, Ericsson and Samsung.
The DoT is also in the process of starting the 5G spectrum testing, in which Huawei was slated to take part. Separately, the DoT is also in consultation with private telecom service providers to encourage the use of equipment manufacture in India.
Earlier this week, the electronics and information technology ministry had also banned 59 Chinese apps citing security concerns.
According to former DoT technology advisor RK Bhatnagar, the DoT in February 2020 had issued a memorandum that said India is liable to take reciprocal action against any country that does not provide market access.
"Although it wasn't explicitly stated, the context was China," Bhatnagar told Hindustan Times. "Whether DoT explicitly states it in the fresh tender or not, it is unlikely procurement from Chinese firms will be allowed."
Bhatnagar added that the Federal Communications Commission, US, has designated Huawei and ZTE as a "national security risk". He also said that during a national crisis the government also has the right to take over any network, even private ones.
"There is no mandatory testing of equipment that is procured," said Bhatnagar. "Right now, the situation with China is tense but if it escalates they use the equipment and sabotage us."
Close Story
Personalise your news feed. Follow trending topics