Burhan Wani a symbol of Kashmir's resistance: Hurriyat leader Mirwaiz Farooq
The Valley's head cleric and moderate separatist Mirwaiz Umar Farooq has always favoured negotiations over violence as a means to solving the Kashmir issue. Though he was hopeful after the PDP-BJP coalition was formed, a year later, Mirwaiz says the situation seems hopeless now.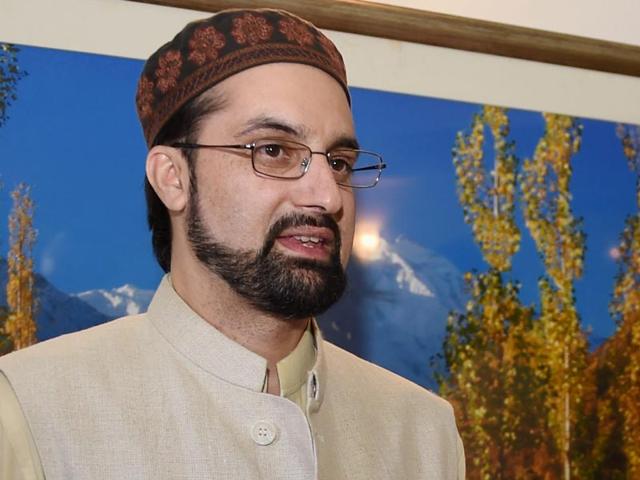 Updated on Jul 11, 2016 01:25 PM IST
The Valley's head cleric and moderate separatist Mirwaiz Umar Farooq has always favoured negotiations over guns as a means of solving the Kashmir imbroglio. He remained hopeful when other separatists frowned at the PDP-BJP coalition. A year later, Mirwaiz says the situation has changed to hopelessness. Under house arrest following the killing of Burhan Wani, Mirwaiz spoke to Toufiq Rashid about the fall-out. Excerpts:
Is this the first time you wanted to hold prayers for militants?
These are young and educated Kashmiri boys who have joined militancy. They are part of the struggle at the indigenous level. They are not the ones going anywhere outside for trainings nor is anyone anchoring them from behind. They are symbols of resistance.
You are saying there is no political space and that is the reason these boys are picking up guns?
Yes, that is the main reason, especially after 2010 when they quelled the street protests through force and intimidation by killing innocent people. Today, we see Burhan not as a hardcore militant but as a symbol against them, knowing that he cannot beat the military might of India.
Do you think Burhan living would not have been as inspiring to the youth?
I think his death will definitely inspire many people to go that way. There is no denying that people feel a sense of desperation. People feel the government of India is just not ready to engage or even acknowledge the sentiments in Kashmir. The PDP-BJP coalition has added a huge dimension to the problem. People feel India is trying to culturally, religiously and politically undermine our authority.
Isn't there something that you as a senior separatist leader could do to keep them from violence and death?
We want to keep the resistance political. But the fact is that we are ourselves under house arrest. There is no scope for peaceful resistance… Even the coalition partners have buried their agenda. They don't talk about self-governance any more, neither AFSPA nor other issues they raised before forming the government. It is sad that chief minister Mehbooba Mufti is speaking against clerics.
Close Story