Indian billionaire buys mansion, hires staff of 12 for his daughter's UK studies
The first-year student at the University of St Andrew on the east coast of Scotland will have a house manager, three housekeepers, a gardener, a lady's maid and a butler on hand to help her, 'The Sun' newspaper reported.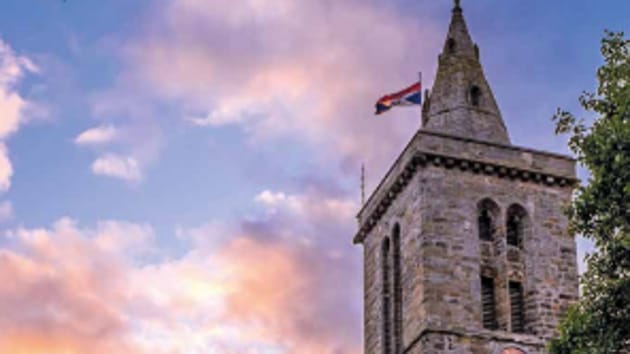 Updated on Sep 12, 2018 07:27 AM IST
An Indian student at an elite Scottish university has hit the headlines — her billionaire family has reportedly bought a mansion and hired a retinue of staff, including a butler, a chef and a chauffeur.
The unnamed student is reportedly enrolled for a four-year course at the University of St Andrews, where Prince William and his wife Kate Middleton studied. She will stay in a large house recently bought in St Andrews, one of the most picturesque places in Scotland.
Reports on the scholar, dubbed "Britain's poshest student" by The Sun, said her family had advertised for a maid, a housekeeper, a gardener and three footmen. In all, 12 people will cater to her needs, including shopping, waking up, and opening doors.
Her identity could not be ascertained due to strict data protection laws.
A flurry of headlines in the tabloid press revealed details of jobs advertised for the student, who hails from a "UHNW" (ultra-high net worth) family. Recent visitors to the online advert by an agency were greeted with the message: "Uh Oh! Unfortunately, this vacancy is no longer available."
The agency tweeted the advert with the message: "An UHNW family in St Andrews, SCOTLAND are looking for a formal CHEF who specialises in INDIAN CUISINE (especially south Indian cuisines like Dosa), they also love Italian and Chinese food." It said the family "are very formal (and) so want experienced staff".
The advert for a maid asked for "an outgoing, cheerful and energetic personality". The staff is expected to be responsible for "waking principal up, liaising with other staff regarding routine and schedule, assisting with grooming, wardrobe management and personal shopping".
In recent years, estate agents in London and elsewhere have cited "residence for children's education" as one of the main reasons for Indians buying property. Indians have been among top international buyers of property, along with Chinese and Russians.
In London, an Indian-origin billionaire whose children lived in hostels, or "halls of residence" at university, said living separately from other students may limit the overall university experience, which is part of the appeal of coming to study in the UK.
Close Story