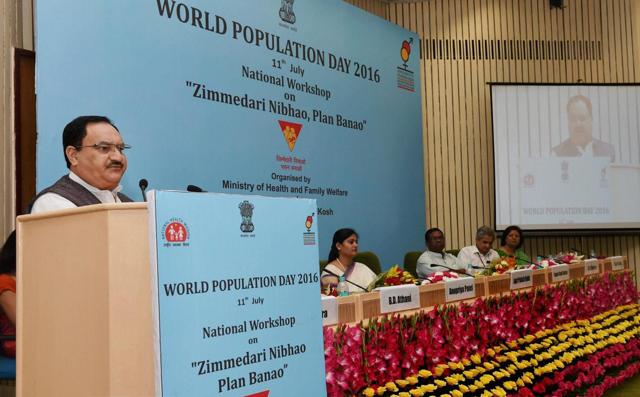 Centre mulls over plan to stop ASHAs from distributing condoms
Faced with angry Accredited Social Health Activists (ASHAs) refusing to distribute repackaged condoms called Asha Nirodh given free under the national programme, the Union health ministry is exploring other distribution options
PUBLISHED ON JUL 11, 2016 06:17 PM IST
New Delhi: Faced with angry Accredited Social Health Activists (ASHAs) refusing to distribute repackaged condoms called Asha Nirodh given free under the national reproductive, maternal, newborn and child health, the Union health ministry is exploring other distribution options, which may include vending machines.
"This concept of ASHA workers distributing condoms is anyway flawed," said a senior official in the ministry of health and family welfare. "One of the ideas floated was to have condom-vending machines put up either outside grocery stores in villages or primary health centres for people to pick up voluntarily."
"ASHA workers are women from within the community, who will not be comfortable in directly distributing condoms to men. What they would be doing instead is giving it to the women and that would defeat the purpose as we know how much say a village woman has in the decisions her husband takes," said the official.
On World Population Day on July 11, the Indian government launched a workshop on the theme "Zimmedari Nibhao, Plan Banao" to address the need for family planning to stabilise country's population.
"The focus so far has mainly been on women when talking about implementation of family planning strategies. If we look at the number of men having undergone no-scalpel vasectomy (NSV), which is an easy way to control birth, there has been a decline in the last five years," said JP Nadda, Union health minister.
"We need to know the reasons behind this trend and devise a strategy targeting men so that they are encouraged to go for sterilisation. The idea behind holding this national workshop is to brainstorm at the micro level before it is too late," Nadda said.
Providing access to contraceptive measures, especially among the vulnerable lot, is the primary focus.
"We are looking at 30% adolescent share, which is the highest unmet segment. The non-users among this segment is three times higher as compared to the rest of the population; how do we reach them," said CK Misra, additional secretary (health), director, National health mission.
"We are also missing out in a big way in urban slums, which is two times higher," he said.
Last UN report says India's population will surpass China's by 2022, not 2028 as was the forecast three years ago.
China population is 1.38 billion compared to India's 1.31 billion currently. I five years, population of both the countries is expected to reach 1.4 billion. Thereafter, India's population will grow for decades to 1.5 billion, while China will remain steady at 1.4 billion.
"The rise will have serious consequences for all the social economic welfare measures, including the health sector as over-crowding increases both communicable and non-communicable diseases," said Dr BD Athani, special DG, health ministry.
Close