Chandigarh stalking: No media at police station as questions arise over probe
Police initially restricted media to the press room at the station and the top officials seemed to avoid journalists on Monday. On Tuesday, entry of journalists into the station was banned completely.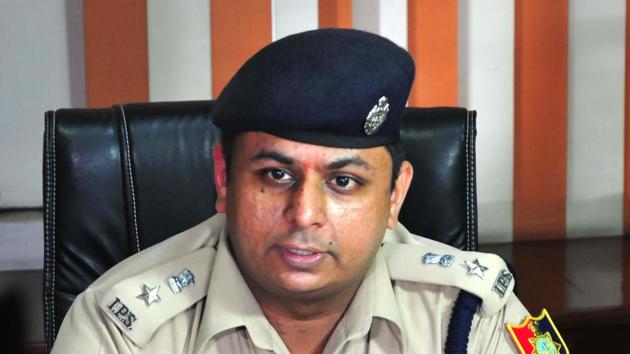 Updated on Aug 08, 2017 10:12 PM IST
Chandigarh police banned media personnel on Tuesday from entering the Sector 26 police station which is in focus over the investigation into the alleged stalking of a DJ by two suspects, including the son of Haryana's BJP president.
Vikas Barala, and his friend Ashish Kumar, were accused of stalking and driving drunk after they allegedly followed the woman for kilometres and tried to stop her. The woman was eventually rescued by a police team.
On Tuesday, police posted an armed constable at the gate of the Sector 26 station to stop mediapersons with cameras. Some cops reportedly misbehaved with journalists.
The restrictions come shortly after increased criticism of the police over the case. They had announced on Monday that none of the surveillance cameras on the stretch where the woman was allegedly harassed were working, but later said they had recovered some footage.
Opposition parties have accused the police of going soft on Barala, the son of Haryana BJP chief Subhash Barala.
Top police officials were seen on Monday keeping away from members of the media, who have been seeking a response to allegations that the case was being watered down. The police's decision to not invoke charges of attempted kidnapping — a more serious allegation that would have kept the suspects behind bars till a court gave bail – is under particular scrutiny.
The police in Chandigarh, a Union Territory, reports to the Union home ministry which is under the control of the BJP.
The victim's father has said that he and his daughter will move court if the charges are diluted.
Close Story