Truck driver held after accident that killed Chhattisgarh TV anchor's husband
The driver, who was on the run, was arrested from Rajnandgaon.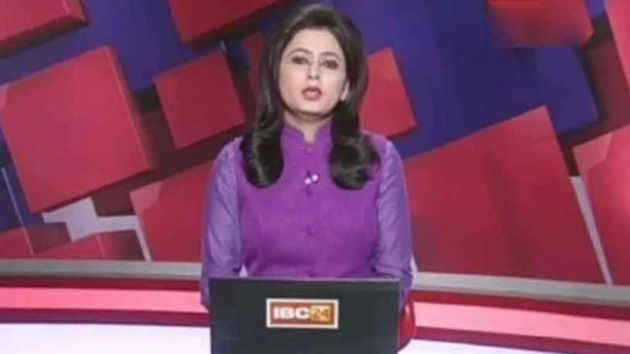 Updated on Apr 10, 2017 08:39 AM IST
The Chhattisgarh Police on Sunday arrested a driver who had, allegedly, a day earlier rammed his truck into an SUV, killing three people, including the husband of an anchor who broke the news of the accident live on television.
The driver, who was on the run after a stoic Supreet Kaur earned all-round praise for her professionalism and the video of the news bulletin went viral, was arrested from Rajnandgaon, police said.
Kaur who works with Chhattisgarh's private IBC-24 channel kept her composure during Saturday morning's live news bulletin, as a reporter phoned in details of an accident in Pithaura area of Mahasamund district.
The reporter said three of the five people travelling in the SUV, a Renault Duster, were dead. Though he did not identify the dead, there was enough for Kaur to realise it could be her husband. He, too, was to travel in a Renault Duster on the same route and at the same time with four others.
The 28-year-old Kaur held herself together, completed the bulletin and left the studio before allowing herself to cry.
"Salute Supreet's strength in dealing with her husband's demise with extraordinary bravery and professionalism. May departed soul rest in peace," chief minister Raman Singh tweeted, expressing grief over the incident.
State Congress president Bhupesh Baghel also hailed Kaur's courage.
"We are standing with her in this difficult situation. She has set an example for journalism and professionalism," said a colleague.
The last rites of Kaur's husband, Harsad Kawade, will be performed on Monday. They married a year ago.
Close Story