Cong dissociates itself from Nirupam's remarks, asks govt to call Pak's bluff
Updated on Oct 04, 2016 08:31 PM IST
The Congress on Tuesday asked the Centre to not politicise the issue of surgical military strikes across the Line of Control (LoC) and asked it to counter the "malicious propaganda" by Pakistan denying surgical strikes had taken place.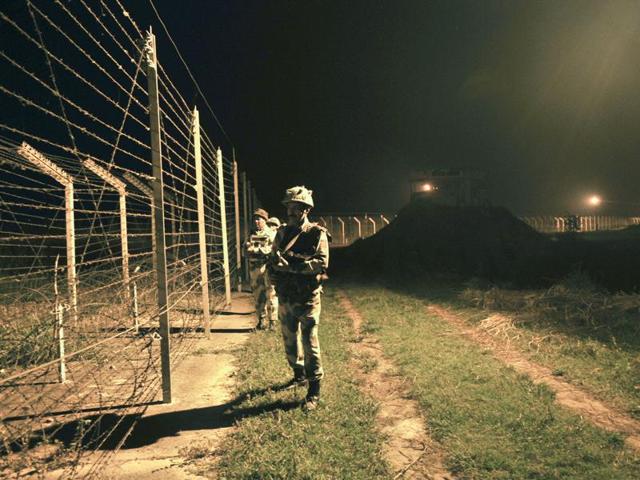 Congress on Tuesday dissociated itself from its leader Sanjay Nirupam's remarks on surgical strikes, saying it has full faith in the armed forces even as it asked the government to use "all information and evidence" at its disposal to call "Pakistan's bluff" and expose its false propaganda.
The party said it has taken serious note of Nirupam's remarks calling the surgical strike "fake", signalling trouble for the Mumbai Congress chief. It also claimed that similar surgical strikes had been undertaken in the past too but the information had not been made public in interest of national security.
Party's chief spokesman Randeep Surjewala, however, steered clear of questions whether Nirupam and Congress general secretary Digvijay Singh who had also raised some doubts over the action of the armed forces, would be served show cause notices.
"Indian National Congress disagrees completely from the statement of Sanjay Nirupam. It has taken a serious note", Surjewala said insisting that the party has "full faith" in the bravehearts of Indian armed forces.
Nirupam had tweeted that "every Indian wants surgical strikes against Pakistan but not a fake one to extract just political benefit by BJP. politics over national interest(sic)."
Nirupam had later told reporters in Mumbai that it is up to the government to prove the surgical strikes did take place.
Surjewala noted that party chief Sonia Gandhi has unequivocally supported Indian armed forces and the government on the issue of surgical strikes against terrorists in Pakistan as also in taking all steps for demolishing terror infrastructure against India.
"We reaffirm the same," he said.
Insisting that there never has been a reason to raise a question or doubt on the statements by the DGMO on surgical strikes, he, however, said that government needs to "call the Pakistani bluff and false propaganda" on the issue.
This, he said, should be done by the government using "all information, evidence and instruments at the disposal of Indian state".
"We are proud that even in the past our forces have successfully conducted such surgical strikes on numerous occasions," the Congress spokesperson said.
He said that forces had taken such action on September 1, 2011, July 28, 2013 and January 14, 2014 while "giving befitting reply to the enemy".
"In its maturity, wisdom and in the interest of national security, Congress government avoided making loud claim for the effective response and action of Indian Army, which had the full support of political leadership", he said in the backdrop of BJP projecting the strikes as symbol of Prime Minister Narendra Modi's "strong" leadership.