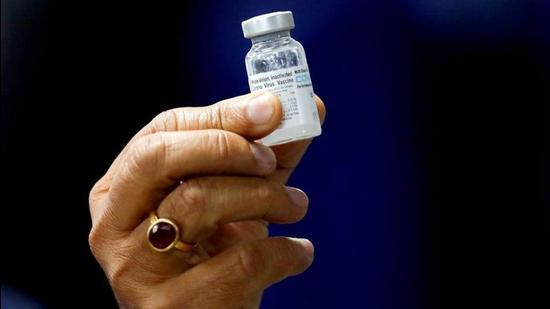 Covaxin: Bharat Biotech submits interim phase 3 results to drugs regulator
The company reportedly has asked for a review of the clinical trial mode condition that was put in place by DCGI VG Somani before granting their vaccine emergency-use authorisation
PUBLISHED ON MAR 10, 2021 12:04 PM IST
Vaccine major Bharat Biotech submitted the initial results of the phase 3 trials of Covaxin, its anti-Coronavirus disease (Covid-19) vaccine that has shown nearly 81% efficacy against the viral disease, to the national drugs regulator.
The company reportedly has asked for a review of the clinical trial mode condition that was put in place by the Drugs Controller General of India (DCGI) VG Somani before he granted the vaccine emergency-use authorisation.
"The company submitted the interim phase 3 trials report three-four days ago, and in the next subject expert committee meeting, the matter will be heard," confirmed a senior official in the central drugs standard control organisation (CDSCO), requesting not to be named.
The subject expert committee of CDSCO is likely to meet on Thursday.
Also Read | 17,921 new cases of Covid-19 take India's tally to above 11.26 million; 133 deaths recorded in 24 hours
The company was granted restricted emergency-use approval on January 3 under clinical trial mode for want of phase 3 efficacy data.
Under clinical trial mode, the company has to follow all measures that are usually followed when an individual is given a vaccine shot during a clinical trial such as taking informed consent, close active follow-up of the recipient for a stipulated time etc.
Covaxin is a two-dose vaccine administered to an individual 28 days apart.
The company announced its interim phase 3 results on March 3.
Bharat Biotech's Covaxin is one of the two vaccines approved for restricted use in India currently. The other one is Oxford-AstraZeneca vaccine that is being locally manufactured by Serum Institue of India as Covishield.
Meanwhile, The Lancet Infectious Diseases on Tuesday published the interim phase 2 trial results of Covaxin that show a two-fold increase in antibody titres than phase 1.
Also, side effects were observed only in 10-12% participants, which, according to the company, is six times less than other Covid-19 vaccines in use under emergency-use authorisation.
Close