Govt junks Rs 8700cr-funding project to IITs even as its global ranking slips
Updated on Sep 07, 2017 09:20 AM IST
The finance ministry said the premiere institutes needed to first address "fundamental issues" such as its autonomy to fix fees and strengthening its existing schemes.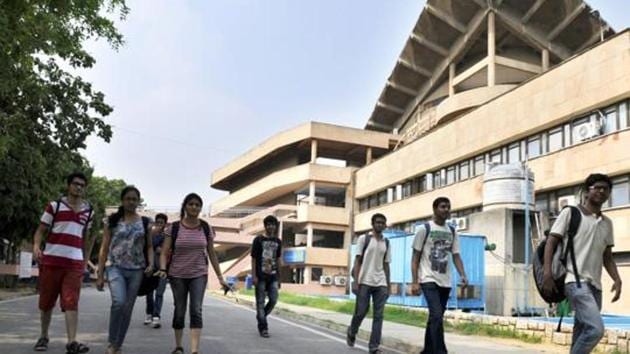 A scheme aimed at allocating around Rs 8,700 crore to seven top Indian Institutes of Technology (IITs) as part of ongoing efforts to enhance their global standing has been turned down by the finance ministry.
The rejection of the Vishwajeet project – proposed by the human resources development ministry – comes as a setback to the premier technological institutes, which slipped further in worldwide rankings this year. The IITs were supposed to use the funds (Rs 1,250 crore each over a five-year period) to upgrade their infrastructure, hire foreign faculty members, tie up with international institutions and adopt a host of other measures for improving their QS and Times global institution rankings.
According to sources, the finance ministry sent back the human resource development ministry's request for in-principle approval of the project with a note that the IITs should first address "fundamental issues" such as the autonomy to fix fees, raising resources from corporate houses and alumni members, and strengthening existing schemes.
No Indian institute of higher education figured in the top 200 of the 14th edition of the Times Higher Education's World University Rankings released on Tuesday, triggering concerns about the plummeting standards of education in India and its possible impact on the job market. Only the Indian Institute of Science-Bangalore figured in the 251-300 band of the list, which lists the top 1,000 universities from 77 countries. While IIT-Bombay retained its position in the 351-400 band, its counterparts at Delhi and Kanpur slipped from the 401-500 segment in 2016 to 501-600 this year. IIT-Madras fared even worse, figuring only in the 601-800 band.
The IIT Council had cleared the Vishwajeet project last year. Its institutes at Delhi, Bombay, Madras, Kharagpur, Kanpur, Roorkee and Guwahati were picked as the likely beneficiaries of the scheme.
In its note, the finance minister also recommended that the human resource development ministry ask IITs to construct world-class laboratories through existing grants or the recently launched Institute of Eminence scheme. "Under the Institute of Eminence scheme, 10 select government institutes will be given approximately Rs 1,000 crore. The finance ministry suggested that the IITs compete for that scheme instead of expecting funds through the Vishwajeet project," an official said.
Though IITs are hailed as premier institutes in domestic academic circles, they usually fail to match up to foreign universities. The human resource development ministry had proposed the Vishwajeet project to provide them with the financial support required to meet international infrastructural and academic standards. The overall budget of IITs received a hike of Rs 2,468 crore in 2017-18 to touch Rs 7,856 crore.