Finalise report on state, UT views on minority status by Mar 21: SC tells Centre
Jan 17, 2023 08:32 PM IST
The list included states of Arunachal Pradesh, Rajasthan, Jharkhand and Telangana and union territories of Lakshadweep and Jammu and Kashmir
The Supreme Court on Tuesday said the issue of revisiting minority status of citizens based on their population in states cannot be postponed further as it asked the Centre to conclude the country-wide consultation in this regard with states and union territories before March 21.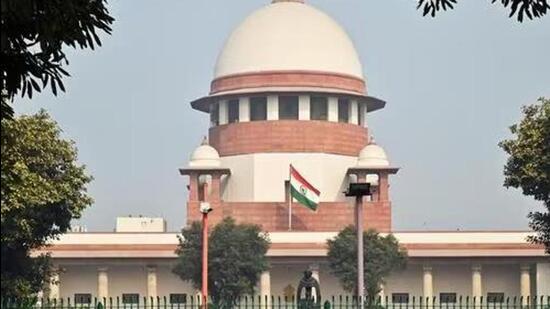 As six states and union territories were yet to respond on this issue, the Court wondered why even regimes ruled by the Bharatiya Janata Party (BJP) were keeping silent on the same while suggesting that if no response is forthcoming, it will be presumed the concerned government have nothing to state.
A bench headed by justice Sanjay Kishan Kaul said, "We cannot be postponing the matter like this," while referring to several occasions in the past when the consideration of the issue got deferred for want of time sought by Centre to complete its national consultation.
Attorney General R Venkatramani informed the Court, "Six states and union territories have not given their response."
Also Read: Anti-conversion law: Do not limit law panel's role in examining penal provision, Centre tells Supreme Court
The list included states of Arunachal Pradesh, Rajasthan, Jharkhand and Telangana and union territories of Lakshadweep and Jammu and Kashmir.
"These are major states who have not responded. Let me come back to the Court after receiving their response."
"We fail to appreciate why these states/UTs should not respond," remarked the bench, also comprising justices AS Oka and JB Pardiwala.
The matter will now be heard on March 21.
The order came on a clutch of petitions led by Delhi BJP leader Ashwini Kumar Upadhyay who questioned the minority status being extended to only Christians, Sikhs, Muslims, Buddhists, Parsis and Jains when Hindus are a minority in several states and UTs.
Pointing to J&K, Lakshadweep and Arunachal Pradesh, administered either by Centre or by BJP government, the bench asked AG, "Your own regimes are not responding."
Senior advocate CS Vaidyanathan appearing for Upadhyay pointed out that some of the non-responsive states/UTs are the ones where Hindus are in minority.
According to a chart in his petition, Upadhyay pointed out that Hindus are merely 1% in Ladakh, 2.75% in Mizoram, 2.77% in Lakshadweep, 4% in Jammu & Kashmir, 8.74% in Nagaland, 11.52% in Meghalaya, 29% in Arunachal Pradesh, 38.49% in Punjab and 41.29% in Manipur.
Vaidyanathan said, "The Union has filed a status report where it is agreed that states should be the unit and not the Union (for identification of minorities)."
He urged the Court to consider the matter in the light of these findings.
The petitions even challenged the validity of the two laws - National Commission for Minorities (NCM) Act, 1992, and the National Commission for Minorities Educational Institutions (NCMEI) Act, 2004 for not recognising minorities based on population.
The Centre has termed the matter "sensitive" that has far-reaching ramifications and had thought it fit to seek individual views of states and UTs.
This issue has been raised before the top court earlier too.
The Centre had filed an affidavit on March 28 last year where it recommended dismissal of the petition terming it "untenable and misconceived in law".
It went on to state that Parliament and state legislatures have "concurrent powers to enact law to provide for the protection of minorities and their interests".
In May, the Centre came out with a fresh affidavit recalling its earlier stand while proposing a nationwide consultation as the issue has "far-reaching ramifications throughout the country" and any stand taken without detailed deliberations with the stakeholders could result in unintended complication for the country.
The Court had ordered the consultations to be concluded by August 30 last year but since then, the matter got delayed due to several extensions granted to the Centre for completing its exercise.