First arrests made in Manipur after ambush that left Colonel, his wife, son dead
Updated on Nov 16, 2021 11:35 PM IST
These are the first arrests since Saturday's ambush in the Churachandpur district of Manipur. Eight Assam Rifles' soldiers were also injured in the incident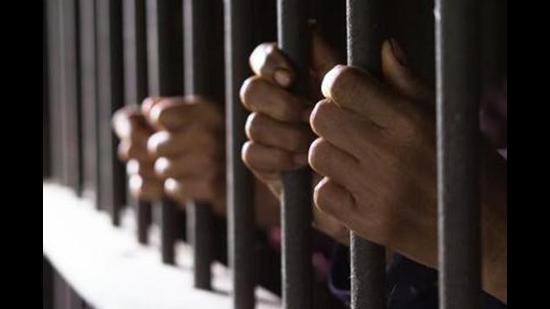 Two terrorists of the proscribed Peoples' Liberation Army Manipur and Kangleipak Communist Party were arrested days after five soldiers, including an Assam Rifles colonel, his wife, and their eight-year-old son, were killed there in an ambush on Saturday.
The Revolutionary People's Front, a group under which the People's Liberation Army Manipur operates, claimed responsibility for the ambush along with the Manipur Naga People's Front.
In a tweet on Tuesday, Assam Rifles said the two terrorists were arrested in separate joint operations with the Manipur Police in Thoubal and Imphal East districts on Sunday. "Assam Rifles apprehends PLA and KCP terrorists Phundrei and Mantripukhri Battalions of #AssamRifles, on 14 Nov,in joint operations with Manipur Police apprehended two cadres of terrorist groups PLA and KCP in two separate operations in Thoubal and Imphal East Districts of Manipur," the Assam Rifles' said in the tweet.
Also Read | Northeast separatism: Colonel's death brings China role back in focus
These are the first arrests since Saturday's ambush in the Churachandpur district of Manipur.
Armed militants ambushed an Assam Rifles convoy in Manipur's Churachandpur district on Saturday when the commanding officer of the 46 Assam Rifles, Colonel Viplav Tripathi, and his quick reaction team (QRT) were returning from the Behiang border post and heading to the battalion headquarters at Khuga. The attackers first triggered an improvised explosive device (IED) on the single-lane road in a densely forested area and then brought the Assam Rifles personnel under heavy automatic fire to inflict maximum casualties.
Apart from Tripathi, his wife Anuja and son Abeer; Riflemen NK Nayak, Suman Swargiary, RP Meena and Shyamal Das were killed in the pre-planned attack. Eight Assam Rifles' soldiers were also injured in the incident.
The RPF which jointly claimed responsibility for the ambush along with the Manipur Naga People's Front had said it wasn't aware of the presence of family members in the convoy.
The ambush came at a time when the security situation in the Northeast had improved significantly in the army's assessment, and a planned and gradual drawdown of soldiers was underway there.It is seen as an attempt by insurgents to re-establish their relevance. Security forces launched a massive manhunt for the insurgents who carried out the ambush.