Five challenges that await foreign secretary-designate Vijay Keshav Gokhale
Gokhale, who is currently the secretary (economic relations) at the ministry of external affairs, will assume office at the end of S Jaishankar's term on January 28.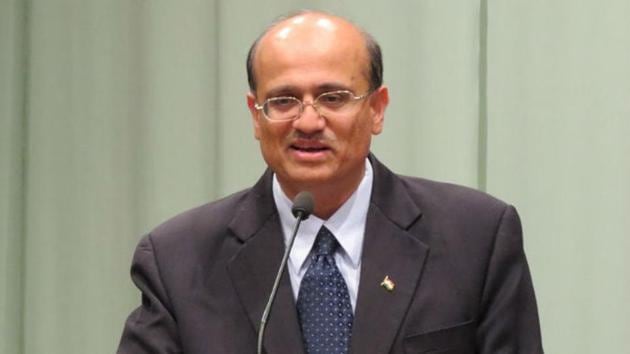 Updated on Jan 02, 2018 12:33 PM IST
Unlike foreign secretary S Jaishankar, his successor – Vijay Keshav Gokhale – has always preferred to stay way from the media glare. However, there are a few notable similarities between the two.
Gokhale was a former envoy to China too, although for a shorter period than his predecessor. While Jaishankar is an able Russian speaker, Gokhale – a 1981-batch officer of the Indian Foreign Service – is well-versed in Mandarin. He played a key role in facilitating negotiations to resolve the 73-day standoff between India and China at Doklam plateau in Bhutan last year.
So, what will Gokhale's new role entail for the country's international outlook? Although the tone of India's foreign policy is set by its political leadership, the foreign secretary plays a key role in implementing it, managing the country's external affairs through diplomats, and giving timely advice to political bosses. Gokhale, currently the secretary (economic relations) at the ministry of external affairs, will assume office when Jaishankar's term ends on January 28. Here are some of the tasks he will have to undertake in his new role.
Improving ties with neighbours
Although the Modi government swears by a neighbourhood-first policy, its relations with surrounding countries leave much to be desired. While India and Pakistan are struggling to address their trust deficit, the Maldives – the only South Asian country Prime Minister Narendra Modi is yet to visit – is steadily cosying up with China. The country's relations with Nepal have suffered from a series of missteps, and Bhutan is going for an election next year. Although ties with Bangladesh, Afghanistan and Sri Lanka remain steady, the South Asian Association for Regional Cooperation is too tangled in India-Pakistan rivalry to allow effective regional integration in the near future.
Placating the dragon
After the Doklam military standoff, both India and China are trying hard to broad-base their ties. However, a host of disagreements over contentious issues – including Beijing's blockage of New Delhi's efforts to get Pakistan-based militant leaders listed under the United Nations Sanctions List and the stonewalling of India's entry to the Nuclear Suppliers Group – continue to dog their relationship. The two countries are vying to expand their sphere of influence. India was the only major country to stay away from Chinese President Xi Jinping's one-road-one-belt initiative. Gokhale's first challenge would be to take the country's ties with China beyond the ambit of airing differences.
Electoral mission
Prime Minister Narendra Modi has invested heavily in foreign policy, but his personalised style of diplomacy is laden with risk factors. Considering that India's foreign policy achievements would be a major election plank for the government in terms of national security, drawing investments, technology transfer, skill development and active engagement with the diaspora, the coming months would test the external affairs ministry's deftness in these areas and provide a glimpse of how it helps the government present it before the electorate.
Complex multilateralism
US President Donald Trump has changed the very perception of multilateralism through controversial decisions such as withdrawing from the Paris climate deal and declaring East Jerusalem as the capital of Israel. This has left the world order in a shaky position, especially when it comes to how the US deals with major blocs and allies such as Pakistan. Given that Washington is no longer the predictable entity it used to be in terms of global policy, India – an aspiring member of the UN Security Council – will find it difficult walking the fine line between varied global interests.
Bridging the Gulf
The Modi government has improved India's ties with Gulf countries, a region that's home to over seven million Indians. The ties with both the UAE and Saudi Arabia have seen considerable upswing in recent years, but it is necessary to keeping the momentum going.
Close Story