Four police constables arrested for consuming liquor in dry Bihar
Jul 16, 2017 01:03 PM IST
The constables were also suspended after the senior superintendent of police of Bhagalpur in Bihar found them consuming liquor at a police outpost.
Four police constables have been arrested in Bihar's Bhagalpur district for consuming liquor.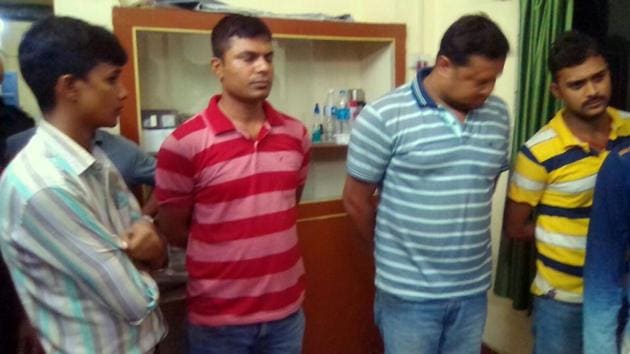 They were found drinking the banned beverage in a police outpost, located at Station Chowk in Bhagalpur town, 193 km east of Patna, when senior superintendent of police (SSP) Manoj Kumar reached there on Wednesday night.
The erring cops, identified as Shashi Kant, Rajeev Ranjan, Robin Kumar Pandey and Madhukar Suman, had been arrested and placed under suspension, Kumar said, adding that further departmental proceedings would also be initiated against them.
Kumar said he had visited the police outpost after an unknown caller told him that the constables could be consuming liquor there.
"I immediately rushed to outpost and asked the officials of the police station concerned to reach there. The constables were later taken to GRP station where the breath-analyser test confirmed that they had consumed alcohol," the SSP said.
He said this was the fourth incident in the district in which action had been initiated against policemen for violating the anti-liquor law. Earlier, two sub-inspector rank officials were barred from holding the post of station house officer, while an SI, ASI and a chowkidar were suspended, Kumar said. Three other officials, two in the rank of SI and an ASI, had been shifted out of district as punishment postings, he added.
Meanwhile, police sources said the arrested constables had reached the police outpost in a car. The car had been seized and efforts were on to find out its owner," the sources added
Bihar became a dry state on April 5, 2016. Under the state's prohibition law, consuming, keeping or dealing in liquor is an offence, which attracts imprisonment up to 10 years. On February 15, 2017, the Bihar cabinet amended the Bihar Government Service Conduct Rules, barring bureaucrats and judicial officers from consuming liquor or any intoxicating substance even when they were outside the state.