Freezing of boundaries may further delay Census 2021
Jan 06, 2023 11:43 AM IST
The Census 2021 exercise may not commence till at least September 2023 since the government has extended the date for states and Union territories to finalise their administrative boundaries by June this year, people aware of the matter said
The Census 2021 exercise may not commence till at least September 2023 since the government has extended the date for states and Union territories to finalise their administrative boundaries by June this year, people aware of the matter said.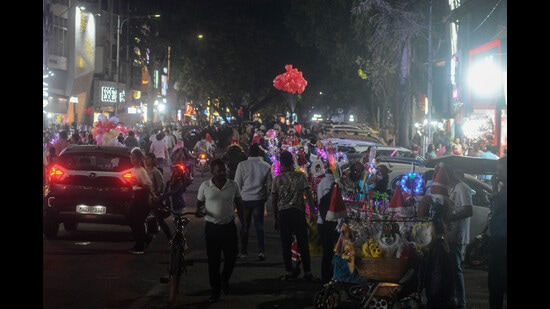 The extension of the deadline was informed to the states through a letter written by the Registrar General of India, a person aware of the matter said, asking not to be named.
During a Census operation – both the house-listing phase and the population enumeration — the states and Union territories are not supposed to change the boundaries of districts, towns, villages and tehsils.
The Registrar General of India's letter means the freezing of boundaries of administrative jurisdictions will take place on June 30. According to the rules, the Census exercise can begin only three months after freezing of administrative boundaries.
The exercise was previously extended from December 31, 2020 to December 21, 2021; and then for another six months each till December 2022.
Originally, the fieldwork of house-listing and housing Census, the first phase of Census 2021, along with the updating of National Population Register (NPR) was to be conducted in a period of 45 days during April 2020 to September 2020 in different states and Union territories , depending on their local conditions and other priorities. After the house listing, the population enumeration was to be carried out between February 9 and 28 last year.
The Union ministry of home affairs (MHA) previously informed Parliament that Census 2021 and other related activities were pushed back due to the Covid-19 pandemic.