French actor, held 'hostage' at Goa home, on leaving: 'Not Modi's idea of India'
Feb 03, 2023 04:55 PM IST
The Goa police had said that since the dispute over her property was civil in nature and was being heard by a court, they were reluctant to intervene in the matter.
French actor Marianne Borgo, who had alleged she was held hostage at her North Goa residence, left the premises on Thursday night after a 11-day-long blockade over a property dispute. Leaving her house, located in the popular Calangute village area, Borgo expressed disappointment in her experience in a statement, and said, "This is not Modi's Idea of India."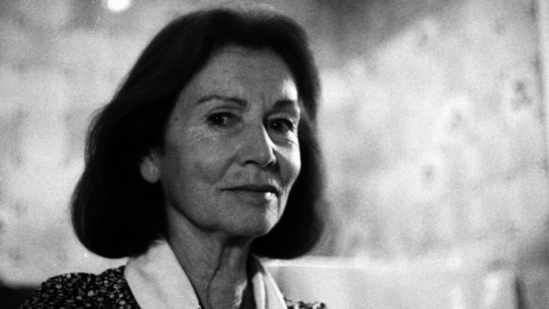 "He (Prime Minister Narendra Modi) has been working all over the world to create a positive tourism-friendly image but the recent events have left me disappointed as I feel the achievements are not able to reach the state level here in Goa," the 75-year-old actor said in a statement, as reported by news agency PTI.
The Goa police had earlier said that since the dispute was civil in nature and is being heard by a court, they were reluctant to intervene in the matter.
"There are two parties claiming to be the owner of the property. One is a French lady and the other is a lady who is a resident of Nepal. The matter is pending in the civil court," North Goa SP Nidhin Valsan was quoted as saying to ANI.
The official also said that the police could not substantiate the allegations of being held hostage as people were "moving without any restraint".
"Regarding the allegation of being kept as a hostage, our police inspector has visited the property. The French lady and her maid are staying inside a room in the house. She has kept two private security persons. The other party which is from Nepal has also kept some security. But the people are moving without any restraint. Allegations of being kept captive or hostage cannot be substantiated," he had said.
Meanwhile, Marianne had alleged that the people who staked claim to her property had disconnected water as well as electricity connections to the home.
According to a PTI report, Marianne said she bought the house in 2008 from a lawyer named Francisco Sousa but things went awry for her after Souza died during the pandemic. The actor had reportedly said she had bought the house for "happiness, peace, and for retirement", but the last few days had been horrendous.
Marianne Borgo is renowned for her roles in films, television and theatre across Europe and India. Some of her credits include the "The Bourne Identity", "A Little Princess", and Franco-American rom-com "Le Divorce" alongside Kate Hudson, Glenn Close and Stephen Fry. She was also a recurring character in the French thriller series "Profilage". She most recently led in the Indian production "Danny Goes Aum".