Friends, neighbours of Kulbhushan Jadhav urge Delhi to seek his release
Friends and neighbours rubbish reports of former naval commander Kulbhushan Jadhav being a spy and are urging Delhi to negotiate his release from Pakistan.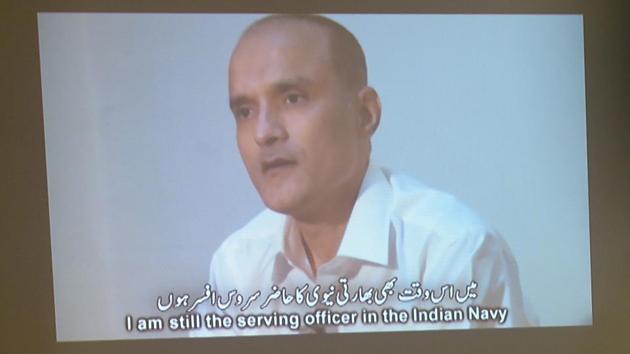 Updated on Apr 18, 2017 07:20 PM IST
Friends and neighbours living at the quiet suburban housing complex where former naval commander Kulbhushan Jadhav – who has been sentenced to death by Pakistan for alleged espionage – lived with his parents, are rallying for his release.
Shortly after the media flashed the news, several neighbours and close acquaintances living in Silver Oak building in Hiranandani Gardens, Powai, converged at the compound carrying handmade placards.
As a precaution, the police deployed around half a dozen constables outside the premises while some policemen visited the family living on the fifth floor.
"After taking retirement from the Indian Navy, he was trying to establish his own business. The Indian government must make all efforts to secure his release," a neighbour of the family said.
Another neighbour, Subrato Mukherjee, said Jadhav and his family have always been very helpful to all the society members and he had even taken Marathi lessons from his parents.
"We could approach him for any problems or issues concerning the society and he was ever ready to help out," he added.
Several others demanded that the government must secure his release as soon as possible.
Sudhir Jadhav, who retired as a Mumbai Police officer, has consistently maintained that his son Kulbhushan was framed, but none of the family members was seen in public after the Pakistani military court pronounced the verdict.
Pakistani authorities alleged that Kulbhushan used the alias Hussein Mubarak Patel. The 46-year-old was reportedly arrested in Balochistan on March 3, 2016.
The Pakistani military said he was arrested for "involvement in espionage and sabotage activities" and for waging war against Pakistan.
Close Story