Government may allow drone deliveries, taxis next year
Updated on Nov 25, 2018 07:32 AM IST
In August, the ministry released its Drone 1.0 policy, which makes it legal for individuals and companies to operate drones from December 1 in certain areas other than those barred for security reasons.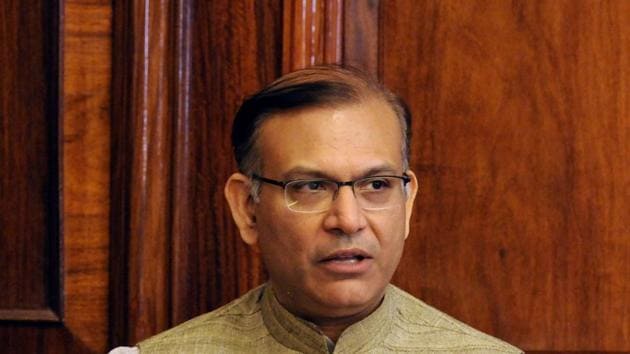 Hindustan Times, New Delhi |
Faizan Haider
The ministry of civil aviation is set to allow the commercial use of drones as taxis and delivery vehicles, and permit their operation beyond the visual line of sight under its Drone 2.0 policy, which is likely to take effect by March 2019 and open up a raft of business opportunities.
In August, the ministry released its Drone 1.0 policy, which makes it legal for individuals and companies to operate drones from December 1 in certain areas other than those barred for security reasons. The ministry, however, held back approval of the commercial use of drones — as taxis, delivery vehicles, and other services.
Drone 2.0, the draft of which will be released at a global aviation summit on January 15, 2019, and be open for public feedback for 30 days, will make such commercial use legal. At the time it released Drone 1.0, the aviation ministry had said it was open to changing its regulations as technology advances.
"We are working to get the entire drone industry launched on December 1. We are very much on track to do that," minister of civil aviation, Jayant Sinha, said in an interview. "And drones will provide a whole host of applications, many of which are already being utilised across the world; so they will become available in India and that's through the set of regulations that we are calling Drone 1.0. We also have a drone task force that's working on Drone 2.0 regulations, which we think will truly be revolutionary once India implements it. And we are hoping to implement it over the next few months."
Drone 2.0 is a "forward-thinking step by the government, and will change the whole delivery model," said Rabindra Jhunjhunwala, partner at law firm Khaitan & Co, "At the same time appropriate safety nets will have to be built. The devil will lie in the details."
From December 1, operators will be able to apply for permissions and get instant approvals through a Digital Sky Platform for the use of drones for photography and recreational purposes. Possible applications include aerial photography of property and other projects, monitoring equipment at wind and solar energy plants and delivery of disaster relief.
"Drone 2.0 regulations will crack the code and enable us to cross three important thresholds all at once. One, beyond visual line of sight; two, payloads; three, automation...we are trying to find a way we can enable drones to be able to be operated automatically, beyond visual line of sight and allow for payloads. This will open up drone delivery, it will open up passengers drones and a whole host of other application as well," Sinha added.
The regulations will enable the use of drones as taxis and delivery vehicles by companies such as e-commerce operators.
"And it will make India a world leader in drone regulations...because of [India's] large sized markets, we will become leader in the drone ecosystem as well because it includes manufacturing; it includes software development and applications as well. That's very much our focus for our efforts as far as the drone ecosystem is concerned."
The drone 1.0 regulations said that no permissions will be needed for flying 'nano' drones, which weigh less than 250gm, within the visual range. But operators had been advised to inform the local police beforehand and to not breach the privacy of any individual.
According to the ministry, the Digital Sky Platform will be the first-of-its-kind national unmanned traffic management (UTM) portal to implement a 'no permission, no take-off' (NPNT) policy for remotely piloted aircraft systems (RPAS) that are not of 'nano ' size.
"Users will be required to do a one-time registration of drones, pilots and owners. For every flight (except nano drones), users will be required to ask for permission to fly through a mobile app, and an automated process will permit or deny the request instantly. The UTM operates as a traffic regulator in the drone airspace and coordinates closely with the defence and civilian air traffic controllers (ATCs) to ensure that drones remain on the approved flight paths," a ministry official said on condition of anonymity.
All RPAS, except nano drones and those owned by government intelligence agencies will have to be registered and will be issued a Unique Identification Number (UIN). Non-registration will be a violation of law that will attract penal action.
As per the regulations, there are five categories of drones by weight: nano, micro, small, medium and large. For flying in controlled airspace, the filing of a flight plan and obtaining Air Defence Clearance (ADC) /Flight Information Centre (FIC) number will be necessary. The regulation defines "no-drone zones" as areas around airports, near the international border, Vijay Chowk in New Delhi, state secretariat complexes in state capitals, and strategic locations and vital military installations. A case under the Indian Penal Code can be filed for flying a drone in a prohibited zone.
Close Story
Personalise your news feed. Follow trending topics