'Surveillance state': SC raps government over WhatsApp tracking
Updated on Jul 13, 2018 11:12 PM IST
The Supreme Court took strong note of the Information and Broadcasting Ministry's plan for a social media hub, which an official source had said was to be the "eyes and ears" of the government and provide real-time updates from the ground.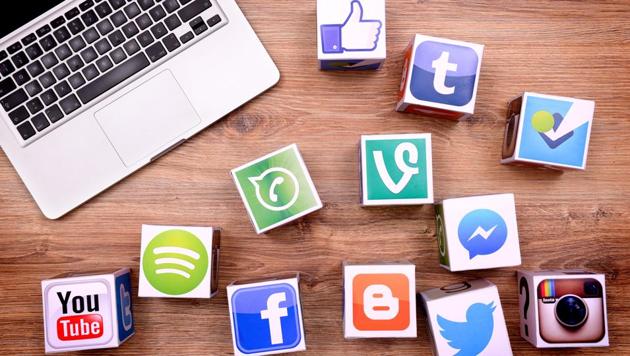 New Delhi |
HT Correspondent
The Information & Broadcasting ministry's plan to set up a hub to monitor activity on social media would create a "surveillance state", the Supreme Court observed on Friday as it issued notice to the government.
"Tapping of citizens' WhatsApp messages by the government will be like creating a surveillance state," observed justice DY Chandrachud, who is part of three-judge bench hearing the case.
Chief justice of India Dipak Misra and justice AM Khanwilkar are the two other members of the bench.
The court listed the matter for hearing on August 3 after the petitioner, Trinamool Congress (TMC) legislator Mahua Moitra, said the government had floated tenders for supply of software for the project with a deadline of August 20.
The bench also sought Attorney General KK Venugopal's assistance in the matter.
Senior advocate AM Singhvi, appearing for Moitra, said the government wants to "monitor social media content with the help of this social media hub."
"We will list the matter before opening of the tender," the bench said.
Broadcast Engineering Consultants India Limited (BECIL), a public sector company under the I&B ministry, floated the tender to supply software for the project.
A technology platform is needed to collect digital media chatter from all core social media platforms as well as digital platforms such as news sites and blogs "in a single system providing real-time insights, metrics and other valuable data," the tender document says.
It adds that the tool must have "listening and responding capabilities" with respect to "standard digital channels" such as Twitter, Instagram, YouTube, email, and blogs and also be able to analyse sentiment of posts on social media as "positive, negative and neutral".
According to Mahua Moitra, the social media analytical tool is expected to 'listen' to conversations on all major digital channels including email without any authorisation in violation of the Telegraph Act.
A perusal of the scope of work in the proposal shows that the proposed Social Media Communication Hub is nothing but software architecture for online surveillance, Trinamool Congress legislator Mahua Moitra claimed.
The extent, nature and scope of data collection about individuals contemplated in the proposal is to understand the impact of various social media campaigns conducted on various welfare schemes run by the Government of India, and therefore suffers from the "vice of manifest arbitrariness" and infringes Article 14, the petition states.
The project envisages employment of media persons on contractual basis in each district to be the "eyes and ears" of the government and provide real-time updates from the ground.
The ministry of information and broadcasting did not comment.
Personalise your news feed. Follow trending topics