Govt plans law tweak to curb 'unnecessary' clinical tests
Updated on Mar 22, 2019 11:02 PM IST
The rules are, however, in the nature of an advisory. They are not mandatory and no punitive action can be taken against those who flout them.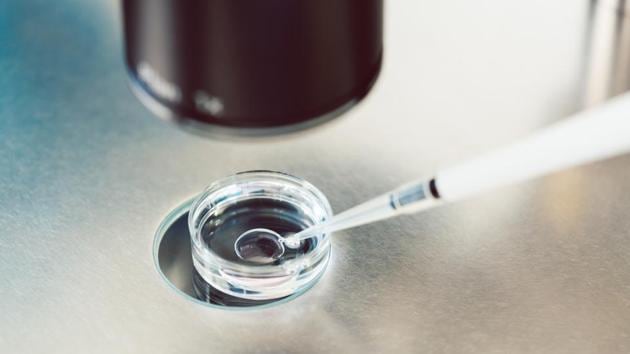 The Union health and family welfare ministry has issued draft amendments to the Clinical Establishments (Central Government) Rules, 2012, to regulate medical diagnostic laboratories and prevent them from making people undergo unnecessary investigations and diagnostic tests. "Medical tests should normally be undertaken on the advice of a doctor," says the amended draft, which has been put up for public comment before it is notified in 45 days or so.
The rules are, however, in the nature of an advisory. They are not mandatory and no punitive action can be taken against those who flout them. "It seems like a new marketing strategy, where some hospitals and labs ask people to undergo unnecessary tests as part of wellness packages at a discounted rate. The notification will address this unhealthy trend," a senior ministry official said on condition of anonymity.
The new rules make the authorised signatory on the diagnostic report liable only for the authenticity of the lab test, which must be analysed by a registered medical practitioner. "The minimum requirement is an MBBS for basic tests; it could be more in case of interpreting advanced test results. There is a need to check the quality," said the official.
Since health is a state subject, the rules will be applicable only to states and Union territories that have adopted and ratified the Clinical Establishments (Registration and Regulation) Act, 2010.
This law allows for the registration and regulation of all clinical establishments in the country by setting minimum standards for facilities and services.
Since March 1, 2012, only 11 states and Union territories have adopted and ratified the law. The states are Arunachal Pradesh, Himachal Pradesh, Mizoram, Sikkim, Uttar Pradesh, Uttarakhand, Rajasthan, Bihar, Jharkhand, Assam and Haryana and all Union Territories except Delhi.
"Health is a state subject. States have to adopt the Act for the rules to be applicable. The rules can be taken as an advisory and act as points of reference for healthcare professionals," the health ministry official quoted above said.
Experts said this amendment has no relevance for states that have not adopted the Act. "There's a need to bring in uniformity in the healthcare delivery system, which is why the government needs to bring a legislation making health care a fundamental right," said Ashok Agarwal, advocate and activist of NGO Social Jurist.
"We need a robust monitoring system for compliance and fixing accountability," he added.
Those into medical diagnostics business say the tests offered as part of packages are usually basic ones meant for screening high-risk people.
"How will a common man go to a doctor if there are no symptoms? These tests are preventive tests meant for basic screening of liver, kidney, heart and other blood parameters. These are not specialised tests. If we are talking about a switch from illness to wellness, then we need to screen people to catch a disease early," said Dr Vandana Lal, executive director, Dr Lal PathLabs.
Personalise your news feed. Follow trending topics