Haryana govt bans use of expression 'Gorakh Dhanda' in state
Chief minister Manohar Lal Khattar took the decision after meeting a delegation of the Gorakhnath community. The delegation urged him to ban the phrase as it hurts the sentiments of the followers of Saint Gorakhnath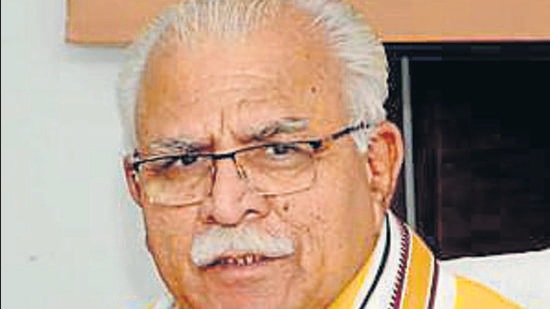 Updated on Aug 19, 2021 12:04 PM IST
The Haryana government on Wednesday banned the usage of "gorakh dhanda", a colloquial expression to describe unethical practices.
Chief minister Manohar Lal Khattar took the decision after meeting a delegation of the Gorakhnath community. The delegation urged him to ban the phrase as it hurts the sentiments of the followers of Saint Gorakhnath.
"The delegation representing the Gorakhnath community met the chief minister and urged him to ban the use of the expression, saying it hurts the sentiments of the followers of Saint Gorakhnath. The CM agreed," a government spokesperson said.
Also Read | Panchkula MC turns forest land into garbage dump
Assistant professor of sociology at Miranda House, Binu Somdas, said every word has a different meaning in different contexts and banning a word after reading it in isolation is not appropriate-- it is invalidating the heritage factor of culture. "However, considering the current political climate of the country, where religious sentiments are very sensitive, banning a word which might hurt a community is acceptable," he added.
Gorakhnath was an 11th century Hindu yogi, considered to be the founder of the Nath Hindu monastic movement in India. The Gorakhnath Math and Gorakhpur city in Uttar Pradesh are named after him.
Close Story