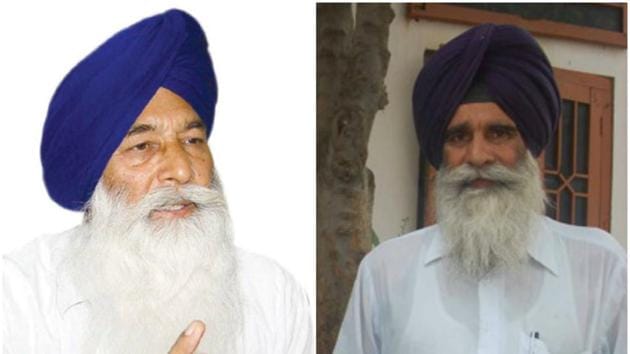 Haryana gurdwara panel: Jhinda, Nalvi factions claim support of majority members
Claims and counter-claims are being made ahead of May 7 meeting of HSGMC.
UPDATED ON MAY 01, 2017 11:37 AM IST
A week ahead of the meeting of Haryana Sikh Gurdwara Management Committee (HSGMC ad-hoc), both Jhinda and Nalvi factions are claiming support of majority members required for the control of the Sikh body in the state.
Newly elected president Didar Singh Nalvi claims that he has the required support in the 41-member HSGMC House to get the top post, but Jagdish Singh Jhinda said Nalvi does not have any right to challenge his authority and all the members are backing him (Jhinda).
The meeting was necessitated after 28-member executive committee of the HSGMC appointed Nalvi as its president on April 9, removing Jhinda from the post. Now Nalvi has been told to prove the majority in a meeting, to be held in Kaithal on May 7.
"Though I am not dying for the president's post, I have enough members in my favour and I will prove it on May 7," Nalvi told Hindustan Times.
Asked about the numbers, he said, "I cannot disclose this yet but numbers will be sufficient to prove the simple majority."
On the other hand, ousted president Jhinda said, "There is no logic behind this meeting and proving majority. They do not have any right to remove me before the Supreme Court delivers its judgment on formation of HSGMC."
"All HSGMC members are in my support and I will continue my fight for a separate Sikh body in Haryana. Some people, who are eyeing the chair of president, are working to divide HSGMC members."
He added, "How a group of 10-12 people can elect president of HSGMC and oust a president who was appointed in 2014 with the consent of all 41 members."
Jhinda, however, did not disclose whether he will attend the meeting, but sources in the HSGMC said Jhinda and 15 other members of his group are unlikely to attend the meeting.
"They will require two-thirds majority for the selection of new president and we have more than the required majority. We will prove it after their meeting," a close aide of Jhinda told HT.
Close