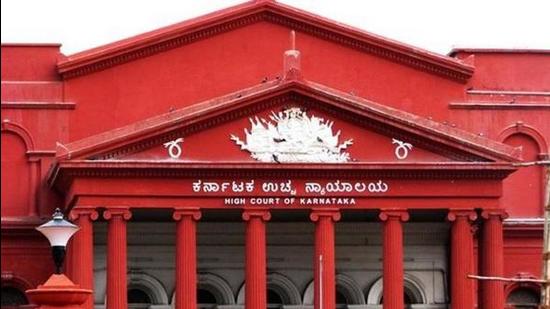 HC asks Karnataka govt to formulate guidelines, prevent police from leaking info to media
The state government has been given four weeks to prepare the guidelines, said a person aware of the developments.
By Bengaluru
UPDATED ON JUN 15, 2021 11:27 PM IST
The Karnataka High Court (HC) on Tuesday directed the state government to respond with more comprehensive guidelines to ensure police personnel do not leak information to the media before the conclusion of investigations, HT has learnt.
The state government has been given four weeks to prepare the guidelines, said a person aware of the developments.
"The petitioner advocate also argued on the point that there has been no cases or details of information given about the action taken by the police against leak of such information," the person cited above said.
A division bench of Chief Justice of Abhay Shreeniwas Oka and Justice Suraj Govindaraj heard the matter which also involves a plea by the petitioner to prevent the publishing and broadcasting of indecent and obscene material on TV news channels platforms.
The state government filed its objections by submitting circulars issued to police personnel from 2008 with respect to the non-disclosure of information to the media when the case is in sub judice.
The court added that these guidelines were not sufficient as they have to have stringent action to be taken against any such incident.
The person cited above said that with respect to the aspect of defining programme code, submission was made that the media content should be regulated in news channels.
To which the court said that these channels may also have a presence on platforms like YouTube where the news could be viewed.
"The petitioner advocate put forth an argument that the cable TV act has no regulating mechanism and has no teeth. Thereby there is a need for regulating the content in the media," the person said.
The petition, filed by a retired bank employee and union activist H Nagabhushan Rao, also sought the police not to leak such video clips and other incriminating material to the digital media, Hindustan Times reported on April 12.
"It is described as sex scandal of several political leaders, religious leaders and other celebrities. Though the programme is shown as news, it is shown as if it is an A-rated movie with sound effects graphics and repetitive dialogue delivery in thematic sound effects. While telecasting the news the sex video tapes are exhibited in a different form, sometimes as blurred photographs and sometimes with or without editing or without censoring," the petition stated.
The plea came a month after the alleged sex-for-job scandal that rocked the Karnataka government. It involved then cabinet minister Ramesh Jarkiholi. A social activist filed a complaint on behalf of the victim along with a video and audio recording which was played on loop by TV news channels.
The HC is expected to hear the case again on June 20.
Close