Here are 10 Santa-Banta jokes by Khushwant Singh before they get banned
Updated on Jul 12, 2016 11:20 PM IST
Khushwant Singh, the late author and journalist, was famous for such jokes. Here is a collection of Singh's best 'Santa-Banta' jokes.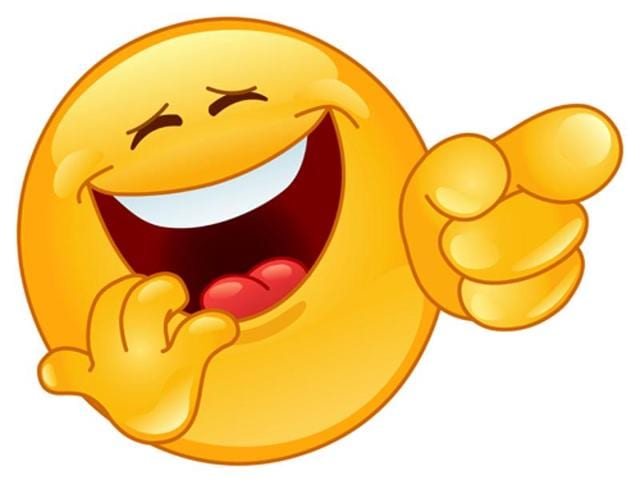 Hindustan Times |
, New Delhi
HT Correspondent
The Supreme Court gave on Tuesday six weeks' time to a panel headed by a retired judge to give suggestions on how to stop circulation of jokes about the Sikh community and their commercial exploitation. The top court took cognizance of a public interest petition seeking a ban on jokes ridiculing sardars.
Khushwant Singh, the late author and journalist, was famous for such jokes. Here is a collection of Singh's best 'Santa-Banta' jokes.
Read | SC gives panel 6 weeks to suggest ways to stop circulation of Sardar jokes
1) Santa and Banta met on a village road. Santa was carrying a large gunny bag over his shoulder.
'Oye, Santa,' hailed Banta, 'what is in the bag?'
'Murgiyan – Chickens,' came the reply.
'If I guess how many, can I have one?' asked Banta
'You can have both of them.'
'OK,' said Banta, 'five.'
2) Banta said to Santa, 'I have invented a new kind of computer which behaves like a human being.'
'In what way?' asked Santa.
'Whenever it makes a mistake,' replied Banta, 'it blames other computers.
3) Santa and Banta went fishing. They caught a lot of fish and returned to the shore.
Santa: I hope you remember the spot where we caught all these fish.
Banta: Yes, I marked X on the side of the boat to mark the spot.
Santa: You idiot! How do we know we will get the same boat tomorrow?
4) Banta sent an SMS to his pregnant wife. Less than a minute later, the report came on his phone and he started dancing. The report said, 'Delivered'.
5) How can Santa kill a lion?
Santa thinks and thinks hard and comes to a conclusion: I'll drink poison and let the lion eat me. O bolo ta ra ra
6) Banta went to a cheap restaurant to have dinner. He ran into his friend Ram Lai who was working there as a waiter. 'Ram Lai, aren't you ashamed of working in this third-class restaurant?' Santa asked.
I may work in a third-class restaurant,' replied Ram Lai, 'but I don't eat in one like you.'
7) Santa was flying to Chandigarh from Pune. He was allotted a middle seat but decided to take the window seat instead, which had been allotted to an old lady. The lady requested Santa to exchange the seats and let her sit on the seat allotted to her. He refused, saying, 'I want to see the view from the window.'
The old lady complained to the air hostess who requested Santa to sit on his allotted middle seat. Santa was adamant and bluntly refused. The air hostess went up to the co-pilot. He too came and requested Santa, but in vain. Finally, the captain of the aircraft came. He whispered something in Santa's ears. Santa immediately vacated the window seat and took the middle seat.
Astonished, the air hostess and the co-pilot asked the captain what he had said to Santa. The captain replied: 'Nothing, I just told him that only the middle seats will go to Chandigarh. All others were going to Jalandhar.'
8) Banta: Can you tell me what Ford is?
Santa: Sure! It's a gadee (motor car)
Banta: Tell me what is Oxford.
Santa: Sure, sure! Oxford is baiyl di gaadi (bullock cart)
9) Santa: I'm feeling like a legislative body - Vidhan or Lok Sabha
Banta: What do you mean?
Santa: My stomach is upset.
Banta: What does your stomach have to do with Legislative Assemblies or Parliament?
Santa: I'm passing motion after motion.
10) Santa goes to see an astrologer.
Astrologer: You are the father of three children.
Santa: Oye Khote! I have four children
Astrologer: That's what you think!
Close Story
Personalise your news feed. Follow trending topics