How the government has responded to Congress allegations on Rafale deal
Updated on Jul 24, 2018 09:22 AM IST
The Congress levied several charges regarding the Rafale deal; the government responded to them.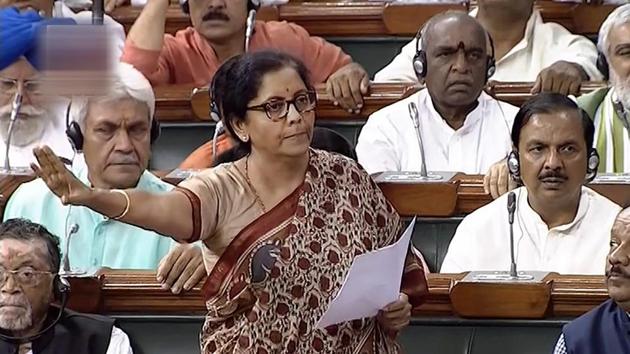 The Congress on Monday accused Prime Minister Narendra Modi and defence minister Nirmala Sitharaman of "lying" in Parliament on the Rafale deal, saying there was no secrecy clause in a 2008 Indo-French pact that binds the government from revealing price details of the jets, charges termed as "falsehood" by the BJP.
Here's a look at the allegations and the government's response:
Congress charge: The commercial cost of the Rafale Jets can be revealed under the 'Indo French Confidentiality Agreement', 2008.
Government Response: Details of the deal cannot be disclosed as there is a clause in the pact that legally binds Indian and France to protect classified information in the inter-governmental agreement. The French government endorsed the government's stand last week, saying revealing classified information could impact the security and operational capabilities of the defence equipment in the Indian and French arsenals.
Congress charge: The junior defence minister disclosed the price in Parliament earlier. Did the defence ministry mislead the Parliament then or is it misleading now?
Government Response: Parliament has been informed thrice that each basic Rafale fighter costs Rs 670 crore, but this does not cover associated equipment, weapons package, India-specific enhancements, maintenance support and services. The break-up of the cost is an essential part of the classified information.
Congress charge: India paid Rs 351 crore more for each jet than other Rafale customers such as Egypt
Response: Rafale maker Dassault Aviation has said the figures gleaned from its March 2018 annual report have been misinterpreted to conclude that India ordered expensive warplanes. Indian Rafale's have been tailored for IAF's needs and come with a raft of enhancements. When the Rafale bid was opened in 2001 during the UPA regime, the proposed cost per aircraft was 100.85 million Euros. Under the NDA regime in 2016, the price was finalized at 91.75 million EURO in the inter-governmental agreement, 9% less than the UPA price. The cost of Rafales for Egypt and Qatar cannot have any comparison with India.
Congress charge: Defence minister Nirmala Sitharaman agreed to disclose the Rafale Price. Why hide now?
Response: In November 2017, Nirmala Sitharaman said the ministry would share the price details with the media. Per unit cost of the aircraft has already been shared in Parliament. The final cost relating to weaponry, India-specific capabilities and maintenance are essentially a part of the classified information and cannot be revealed in national interest.
Congress charge: Government bound to reveal the price to CAG and Parliamentary Standing Committee.
Response: If you know that these things will be revealed before a Parliamentary panel, then why are you creating so much noise.
Personalise your news feed. Follow trending topics