In Kerala, minimum drinking age to go up from 21 to 23
The Kerala government will amend the liquor policy and issue an ordinance to raise the minimum drinking age.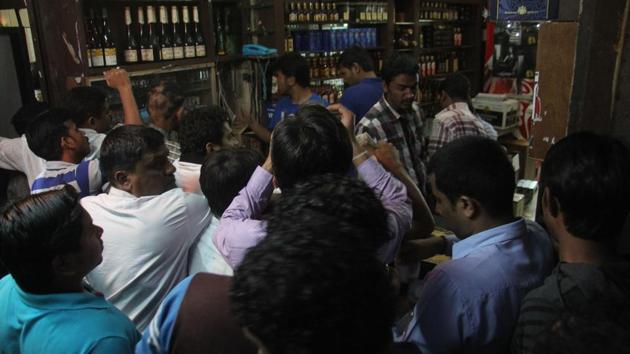 Updated on Dec 06, 2017 06:36 PM IST
The CPI(M)-led Kerala government on Wednesday decided to raise the minimum age for consuming liquor from 21 to 23. The government will make suitable amendments to the existing liquor policy and bring an ordinance for this.
When the government came to power in 2016, it had diluted the liquor policy of the previous Congress-led regime that leaned towards prohibition in a phased manner. Later most of liquor outlets that were closed were allowed to open.
State Excise Minister T P Ramakrishnan said banning liquor had not yielded a result anywhere in the world and the government would give priority to abstinence than a blanket ban. He said people who need intoxication will go to any extent to get it and any control on this often leads to them turning to other intoxicants like narcotic substances.
However, he said, the government did not encourage drinking and will take enough measures to cut down the use of liquor. He said raising the minimum age is aimed at curtailing drinking among youngsters. He directed all liquor outlets to maintain a strict vigil in .
The Congress regime had brought in significant changes in the liquor policy in 2015 by which only five-star hotels were permitted to serve Indian made foreign liquor (IMFL). This led to the closure of 700 bars across the state. Later some of them were converted into beer and wine parlours but the Supreme Court ban on liquor sale near national highways forced many of these to also shut. Commentators had attributed the skewed liquor policy as one of the reasons for the previous Oommen Chandy regime's electoral loss.
Kerala has the second highest level of per capita liquor consumption for any Indian state following Andhra Pradesh. The liquor trade accounts for one fourth of the government's Rs 40,000 crore annual revenue .
Close Story
Personalise your news feed. Follow trending topics