India expecting concrete outcomes at COP26: Harsh Shringla
New Delhi is looking towards "very concrete outcomes" at the upcoming G20 Summit in Rome in combating the Covid-19 pandemic and similar challenges in future, Shringla told a news briefing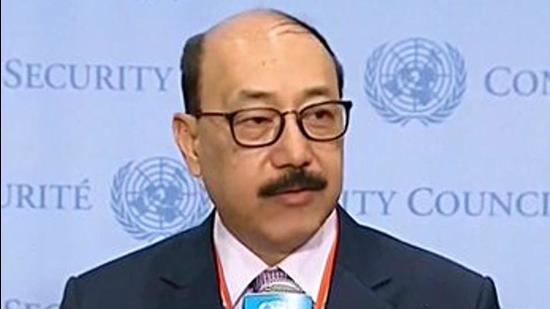 Updated on Oct 29, 2021 02:35 AM IST
India is expecting concrete outcomes at COP26 on developed countries providing more financing and technology for tackling climate change since the country is well on its way to meeting targets set under the Paris Accord, foreign secretary Harsh Shringla said on Thursday.
New Delhi is looking towards "very concrete outcomes" at the upcoming G20 Summit in Rome in combating the Covid-19 pandemic and similar challenges in future, Shringla told a news briefing ahead of Prime Minister Narendra Modi's participation in the G20 Summit and COP26 in Glasgow.
In a departure statement ahead of his visit to Italy and the UK, Modi said India is taking "ambitious action" on expanding clean and renewable energy and "creating new records in collective effort for climate adaptation, mitigation and resilience".
Modi said he would highlight the need to "comprehensively address climate change issues, including equitable distribution of carbon space, support for mitigation and adaptation and resilience building measures, mobilisation of finance, technology transfer and importance of sustainable lifestyles" at COP 26.
He also said he would join other leaders of the world's largest economies at the G20 Summit in Rome to discuss global economic and health recovery from the pandemic, sustainable development, and climate change. The summit will allow the leaders to exchange ideas on how G20 can be an engine for "strengthening economic resilience and building back inclusively" from the pandemic, he added.
India has been pushing developed countries to share more finances and technology to cope with climate change. On the other hand, the developed countries want India to frame updated Nationally Determined Contributions (NDCs) or targets for reducing greenhouse gas emissions.
Shringla told a news briefing ahead of Modi's departure for the G20 Summit and COP26 that India has been "one of the best performers" in G20 as far as meeting the commitments of COP26 is concerned.
"We are well on our way to meeting our NDC commitments and even doing better than that," he said. In addition to commitments under the Paris Accord, India has made unilateral announcements that set much higher benchmarks.
With developed countries announcing this week that they will miss by three years their promise of $100 billion a year as funding to developing countries to manage the climate crisis, Shringla said India wants clearly defined commitments in this regard. The means of delivering "green financing and green technology" is key to enabling developing countries to meet their climate action commitments, he said.
Topics
Close Story
Personalise your news feed. Follow trending topics