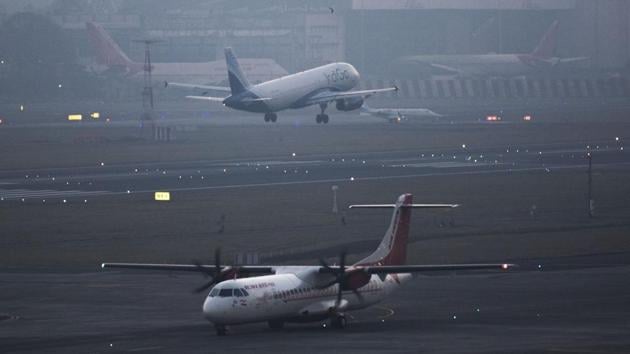 DGCA asks Indian airlines to avoid Iranian airspace
Indian carriers' decision follows a warning by the American aviation regulator, the Federal Aviation Administration to a possibility that commercial aircraft can be mistakenly targeted in Iranian airspace.
UPDATED ON MAY 25, 2020 09:47 AM IST
Aviation regulator, the Directorate General of Civil Aviation (DGCA), announced on Saturday that Indian airlines had been asked to avoid parts of Iranian airspace, a day after several countries imposed similar restrictions over a region where military tensions have been heightened since the downing of an American drone by Iran.
The region falls in the path of west-bound flights from India, a route that has already been constrained by the closure of Pakistani airspace since tensions spiked in February and the two countries carried out airstrikes on each other's soil.
"All Indian operators in consultation with DGCA have decided to avoid the affected part of Iranian Airspace to ensure safe travel for the passengers. They will re-route flights suitably," the DGCA said in a tweet.
Air India chairman and managing director Ashwani Lohani said the move will not have a "substantial effect" on the airline's flights. "Details being worked out for rerouting on incoming flights," he said.
According to industry experts flights of Air India – the only Indian carrier flying long distances – will need to take a longer route to avoid the closed areas, which would add to its operating costs.
The airline is already spending an additional ₹6 crore per day due to the Pakistan airspace closure.
WATCH | Iran shows US drone debris, Trump says 'we were cocked, loaded to retaliate'
Some of the world's leading carriers including British Airways, Qantas and Singapore Airlines on Friday suspended flights over the Strait of Hormuz, as US President Donald Trump confirmed that he backed down at the last moment from launching air strikes on Iranian targets.
American carrier United Airlines also indefinitely suspended its flight between New York/Newark and Mumbai from Friday evening.
The suspensions announced on Friday will affect thousands of passengers.
Experts have raised concerns about flying over troubled regions since the 2014 downing of Malaysian Airlines flight MH17, which killed 298 people on board. The aircraft was shot down over Ukraine by rebel forces, who are believed to have mistaken it for a military aircraft.
The drone that Iran shot down using a surface-to-air missile had a wing span larger than a Boeing 737 aircraft – a commonly used jet by airlines – and had the capability to fly higher than altitudes typically used by commercial flights.
Close