Jalpaiguri college girl invited to play virtual suicide game Momo Challenge, files police complaint
The Momo Challenge is a WhatsApp 'suicide' game that is feared to have taken the life of a 12-year-old girl.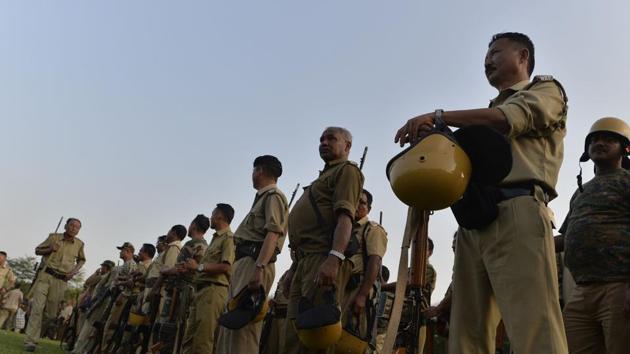 Updated on Aug 22, 2018 01:58 PM IST
New Delhi |
HT Correspondent
A college student in West Bengal's Jalpaiguri filed a complaint with the police on Wednesday about an unknown caller who allegedly tried to incite her into participating in 'Momo Game' challenge, a new virtual suicide game.
Momo is a disturbing new WhatsApp 'suicide' game feared to have taken the life of a 12-year-old girl, according to the Sun.
Police forces in several countries have expressed concern about Momo, which is similar to the Blue Whale 'challenge' that led to reports of 130 suicides in Russia.
According to the Computer Crime Investigation Unit in the Mexican state of Tabasco, the game started on Facebook where members were "challenged" to communicate with an unknown number.
The avatar used by Momo is an image of a woman with grotesque features and bulging eyes taken from the work of Japanese artist Midori Hayashi, who is not associated with the game in any way.
In her complaint, the first year college student from Jalpaiguri said that following a spat with her mother, she had posted in the social media that she wished to take her own life.
She soon received a Whatsapp message over her mobile phone from an unknown number allegedly inviting her to take the Momo Game challenge. When she sought to know the sender's identity, the person revealed it verbally, she claimed.
Scared over the situation, the girl claimed she had informed her elder brother, who warned her against participating in the game. She then informed the police.
An investigation has been launched, the police said.
(With PTI inputs)
Close Story