Economist Jean Dreze detained for 2 hrs in Jharkhand for violating poll code
Updated on Mar 29, 2019 07:19 AM IST
Dreze alleged that the police asked him and the two others to sign a bond mentioning that they did not have any complaint against the government.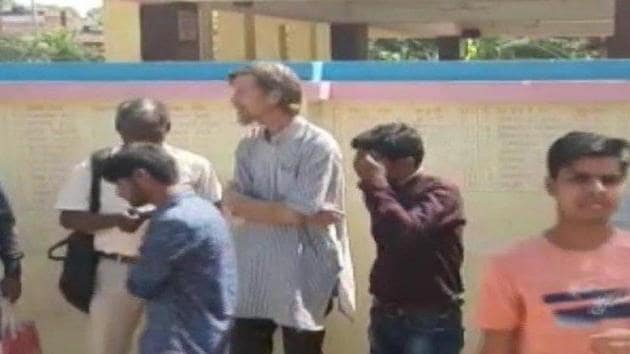 Economist Jean Dreze was on Thursday detained for two hours at Bishunpura in Jharkhand's Garhwa district for organising a meeting without permission, police said.
Dreze said he was detained along with two others as the programme (on the Right to Food) was about to begin. "…Police came and picked me along with my two other associates, Vivek Gupta and Anuj Kumar, the organiser of the programme, saying we do not have the permission," said Dreze, who was a member of the now-defunct National Advisory Council (NAC) .
The previous Congress-led United Progressive Alliance government set up the NAC to advise the prime minister in 2004; it helped draft laws like the Right to Education Act. The NAC ceased to exist after Prime Minister Narendra Modi took office in 2014.
Bishunpura police station incharge Vijay Kumar Singh said the programme was being conducted in violation of the model code of conduct (MCC) as it had no permission from the sub-divisional magistrate. The MCC prohibits anything that could influence voters in the run up to elections. Jharkhand minister Saryu Roy condemned Dreze's detention and asked the government and the Election Commission to cognizance and take appropriate action against the police. "The MCC conduct does not apply to people like Dreze even if he criticises the government
Dreze, who has been raising issues such as the alleged anomalies in the implementation of various government schemes, said the police asked the three to sign a bond saying they did not have any complaint against the government. "But we refused to sign any such bond. Later, they changed their mind and released us without any condition," said the Belgian-born Indian economist. Dreze said the organisers sought permission for the programme around 10 days back and that they were neither denied nor granted it.