Kashmir unrest: National Conference terms firing of govt employees as 'vindictive'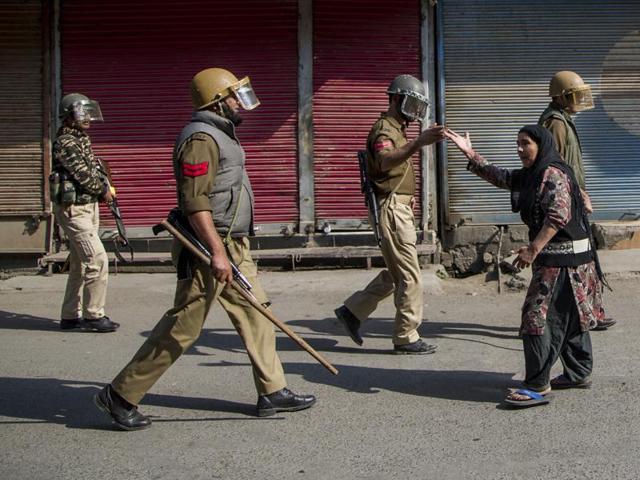 Published on Oct 22, 2016 09:06 PM IST
Days after Jammu and Kashmir government terminated services of one dozen employees for allegedly indulging in anti-national activities, opposition National Conference on Saturday termed the step as "vindictive, retributive and punitive" and asked the government to reinstate them.
"(The) government should immediately reinstate the suspended employees as targeting the employees for the current unrest was a regressive and counter-productive approach," NC provincial president Nasir Aslam Wani said in a statement here.
He lashed out at the government and chief minister Mehbooba Mufti for the step.
Read | J-K govt sacks 12 employees for alleged anti-national activities
"The state government was being vindictive when the fragile situation called for a reconciliatory and positive approach to restore normalcy in the state," Wani, a former minister, said.
"Why single out government employees and punish them for an agitation which encompassed virtually all sections of the society? It is impractical for the government to think a certain section of the society can be tormented into compliance.
"This government has gone from blackmailing employees, to coercing them, to threatening them of stopping their salaries to now finally placing them under suspension and termination," the NC provincial president said.
He added that the NC stands in solidarity with the government employees and would continue to seek their restoration and dignified reinstatement.
Read | Cops may book more than 100 govt employees for Kashmir protests
"Our government employees have rendered innumerable sacrifices and served the people in extremely trying circumstances," he said. "This current unrest and its ramifications are primarily because of the incumbent Government s wrong policies and Peoples Democratic Party's opportunistic alliance with the BJP, not because of government employees."
He alleged that the government was "hell-bent on torturing government employees".
"We stand with the employees and will do whatever is necessary to ensure they get justice and are not tormented," he said.
On October 20, the Jammu and Kashmir government terminated the services of one dozen employees for allegedly indulging in anti-national activities after dossiers were prepared against them.
Close Story