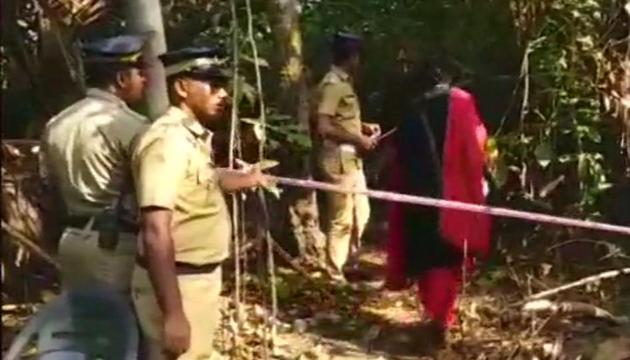 Kerala govt to give Rs 5 lakh to family of tourist found dead near Kovalam
The woman's sister told television channels that she planned to meet Chief Minister Pinarayi Vijayan, seeking a proper investigation into her sister's death.
Press Trust of India, Thiruvananthapuram | By Press Trust of India
PUBLISHED ON APR 22, 2018 11:53 PM IST
Kerala government on Sunday said it would provide Rs five lakh as immediate relief and extend all help to the family of Lithuanian tourist, Liga Skromene, whose highly decomposed body was recovered from near Kovalam, to be taken to her native place for the final rites.
Liga's family will be provided Rs five lakh as immediate relief, an official release said.
A highly decomposed body, with head severed,was recovered from Thiruvallam near Kovalam on Sunday and police had expressed suspicion it was that of Liga, who was reported missing since March 14.
Her husband Andrews and sister Ilze had identified her by the clothes on the body and colour of her hair.
Police are however awaiting DNA test reports to conclusively prove if the body was indeed that of Liga.
Kerala Tourism director P Balakiran, who met Ilze on Sunday on the directions of tourism minister Kadakampally Surendran, said the amount would be handed over to her soon."
The government would also take care of all expenses of their stay and tickets, he said.
Ilze informed Balakiran that the family wanted to take her body home and requested that the government take steps to remove legal hurdles, if any.
Meanwhile, Ilze told television channels that she planned to meet Chief Minister Pinarayi Vijayan, seeking a proper investigation into her sister's death.
She said the jacket on Liga's body was not hers and that she could not have come to the deserted place on her own.
The body was found from a bushy, isolated area near a mangrove forest on the banks of the Karmana river.
Police are also probing all angles, including murder, to find the truth.
33-year-old Liga who had come for Ayurvedic treatment for depression, when she went missing from Kovalam.
Police had formed a Special Investigation Team and launched a massive search to trace Liga. They had also announced a reward of Rs two lakh for anyone providing information about the missing woman.
Liga was staying at a private Ayurveda treatment centre at nearby Pothencode.
Meanwhile, state Police chief Loknath Behara said Manoj Abraham, IG, Thiruvananthapuram range, would supervise the investigation relating to Liga's death.
In a statement here, he said while the identity of the deceased can be confirmed only after the DNA test, the probe team has decided that all angles in this death would be looked into, including suspicions/doubts of the family members.
"The team has a kept an open mind and we will conduct a scientific and professional investigation'.
The best of the Medico-legal and forensic experts would be made use of to cover all aspects, the release said.
Close