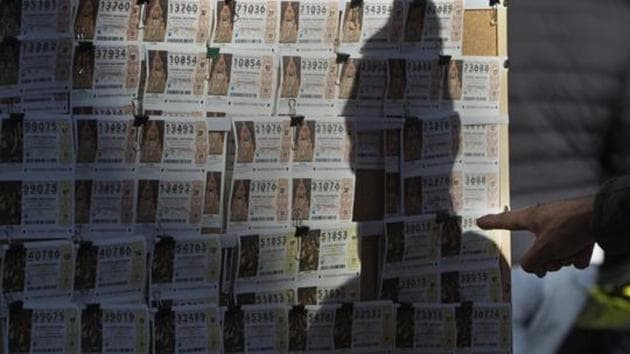 Kerala man hits jackpot in Abu Dhabi, wins Rs 21.21 cr lottery
John Varughese, who has been working as a driver for a private company since 2016, thought the call informing him of the lottery win was a prank.
UPDATED ON APR 07, 2018 03:07 PM IST
An Indian driver in Dubai hit jackpot by winning a whopping dirham 12 million (approximately Rs 21.21 crore) in a raffle draw in Abu Dhabi, the latest addition to the long list of lucky winners from India.
John Varughese, who has been working as a driver for a private company since 2016 when he came to Dubai from Kerala, won the huge amount at the Big Ticket raffle held the Abu Dhabi International Airport on Tuesday.
"I couldn't believe that I could get lucky. April Fool's Day had just passed by and I thought it was some friend pulling my leg. I also had doubts if this was a fake call," Varughese said.
"Even though it was confirmed but I still took a while before calling my family back in Kerala. This is surreal and the new feeling of being a winner is slowly sinking in," he told the 'Khaleej Times'.
Varughese said he intended to share the prize money with four of his friends, but first wants to switch from a basic phone to a smartphone.
"I have a small family with wife and two children. I will now invest in their future. There is no better way to make use of this money than to invest in education," he said.
"I will set aside a portion to help the needy too as I shouldn't forget my past days," Varughese added.
Earlier in January, another Keralite in the UAE had won a dirham 12 million in the biggest-ever raffle prize money in Abu Dhabi.
Eight Indians were among the 10 people who had won dirham 1 million each in a mega raffle draw in Abu Dhabi in October last year.
In August, an Indian man had won dirham 5 million in the draw in the UAE.
Close