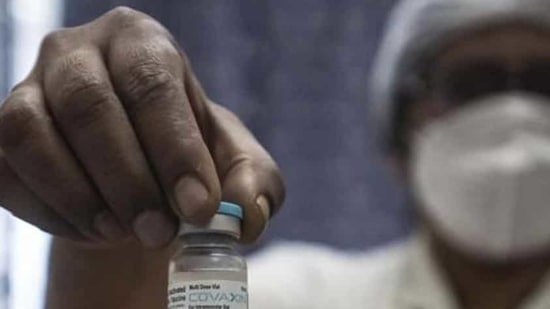 Lancet publishes phase 2 trial data in boost for Covaxin's safety credentials
The results were previously announced on December 23, but have now been peer-reviewed and published.
UPDATED ON MAR 10, 2021 06:44 AM IST
Covaxin, the coronavirus vaccine made by Bharat Biotech, works better when given four weeks apart instead of two and a higher dosing – which was eventually selected for phase 3 trials and the concurrent roll-out – elicits a better immune memory, according to interim phase 2 clinical trial data published in the medical journal Lancet Infectious Diseases on Tuesday.
The results were previously announced on December 23, but have now been peer-reviewed and published. Phase 2 data doesn't help determine efficacy although it is used to confirm that the vaccine is safe and that it produces an immune reaction.
Click here for full Covid-19 coverage
The results draw a comparison between phase 1 and phase 2 clinical trials – volunteers were given doses at two weeks in the first phase, but the interval was widened in the later phase. The study also reported findings from a long-term follow-up of phase 1 participants, which showed antibodies to persist for at least three months.
"After either dose, the combined incidence of local and systemic adverse events in this study is lower than that of other Sars-CoV-2 vaccine platform candidates, and similar to that of other inactivated Sars-CoV-2 vaccine candidates," the study says, while cautioning that a like-for-like comparison may be difficult since "other vaccine studies have enrolled different populations and have employed varying approaches to measure adverse events".
The vaccine, also known by its codename BBV152, uses an inactivated coronavirus and includes an adjuvant to train the immune system into recognising the Sars-Cov-2. On March 3, Bharat Biotech said interim phase 3 data showed the vaccine was 81% effective in preventing symptomatic Covid-19. The data is yet to be released.
The latest study suggests Covaxin shows a similar safety and immunogenicity profile as other inactivated virus vaccines. "BBV152 induced antibody binding (to spike glycoprotein and nucleocapsid protein epitopes) and neutralising antibody responses that were similar to those induced by other Sars-CoV-2 inactivated vaccine candidates," the report said.
Also Read | Covid shock: Tax revenue estimate slashed by 33.5%
On side effects, the report added: "The most common adverse event in the phase 2 trial was pain at the injection site, followed by headache, fatigue, and fever. No severe or life-threatening (ie, grade 4 and 5) solicited adverse events were reported".
For phase 2 clinical trials, two intramuscular doses were administered four-weeks apart in a total of 380 participants across nine hospitals in nine states in a double-blind, randomised, multicentre, to evaluate the immunogenicity and safety of Covaxin.
"In the phase 2 trial, BBV152 showed better reactogenicity and safety outcomes, and enhanced humoral and cell-mediated immune responses compared with the phase 1 trial. The 6 μg with Algel-IMDG formulation has been selected for the phase 3 efficacy trial," the paper said.
Bharat Biotech has developed the whole-virion inactivated SARS-CoV-2 vaccine candidate (BBV152) in collaboration with the Indian Council of Medical Research (ICMR). It is the first indigenously developed Covid-19 vaccine.
The virus strain (NIV-2020-770) containing the Asp614Gly mutation, isolated from a COVID-19 patient who came in from Wuhan (China), and sequenced at ICMR-National Institute of Virology in Pune, was provided to Bharat Biotech in May last year.
"The phase 3 interim results showing efficacy of almost 81% will help build confidence in the vaccine. It is natural to see the amount of interest in taking the shot that is being currently seen, especially in upper and middle class," said Dr K Srinath Reddy, senior public health expert, and founder, Public Health Foundation of India.
The Covaxin was approved for use in India by the national drugs regulator on January 3 based on its safety and immunogenicity results, and also efficacy it showed in animal studies.
For the ongoing phase 3 clinical trials, the company recruited 25,800 Indian participants from across the country.
Apart from Covaxin, Oxford-AstraZeneca's Covid vaccine locally manufactured by Serum Institute of India as Covishield is currently approved for use in India.
At least 23 million doses have been administered of the two vaccines during the national immunisation drive that started on January 16.
Close