Lt Gen Manoj Naravane to succeed Gen Bipin Rawat as next army chief
Lieutenant General Manoj Mukund Naravane is currently the army's vice chief.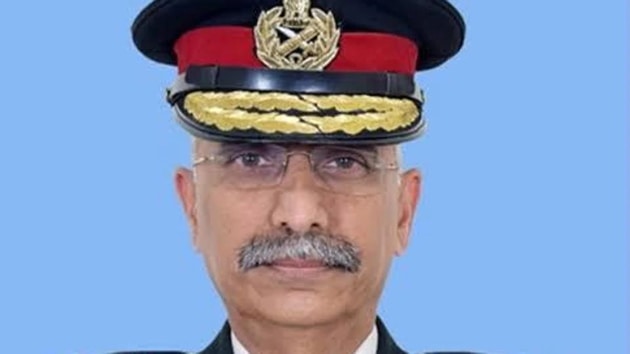 Updated on Aug 07, 2020 11:59 PM IST
Lieutenant General Manoj Mukund Naravane will take the reins of the Indian Army after current chief General Bipin Rawat's term ends on December 31, two senior officers aware of the developments said on Monday.
The appointments committee of the Cabinet has cleared Naravane's appointment as the next army chief, said the first officer on the condition of anonymity. The Centre is yet to make an official announcement.
There has been no announcement so far on India's first Chief of Defence Staff (CDS) that was expected this month along with the appointment of the new army chief. The CDS will have powers to direct the three service chiefs and to create new theatre commands for an optimal military response in case of hostilities.
The government has gone by seniority in picking Naravane as the next chief. He will be the senior-most officer on the day Rawat completes his tenure.
ALSO WATCH | Army vice chief Lt Gen MM Naravane lays wreath at National War Memorial
Naravane is currently the army's vice chief. Before taking over as vice chief on August 31, Naravane was heading the operationally critical Eastern Command, which is responsible for guarding India's border with China in the eastern sector.
He has also headed the Shimla-based Army Training Command, which is responsible for drafting and disseminating concepts and doctrines related to strategy, operational art, tactics, logistics, training and human resource development.
Born on April 22, 1960, he will serve as the army chief for two years and four months. Service chiefs can serve a maximum tenure of three years or till the age of 62, whichever is earlier.
The second officer, who also spoke on the condition of anonymity, said Naravane would bring vast military experience to the table as he is a counter-insurgency expert in both Jammu & Kashmir and the North-east. The soft-spoken general is also considered to be a China expert, the officer added.
"The government has set a precedent of nominating the chiefs from a panel of top officers. This time it has gone by seniority. It's the government's prerogative to appoint service chiefs," former army vice chief Lieutenant General AS Lamba (retd) said.
While the seniority principle is usually followed when a new service chief is named, there have been instances when the government has overlooked it. When General Bipin Rawat was named army chief in December 2016, the National Democratic Alliance (NDA) government ignored seniority and superseded two lieutenant generals who were senior to Rawat.
Close Story
Personalise your news feed. Follow trending topics