Meghalaya BJP leader promises cheaper beef, debate rages over cattle trade ban
May 29, 2017 01:41 PM IST
Meghalaya BJP unit wants the state to be spared the Modi government's ban on the sale and purchase of cattle from animal markets for slaughter.
A BJP leader from Meghalaya has said the party would make beef cheaper if voted to power in the northeastern state which is a due for assembly election next year.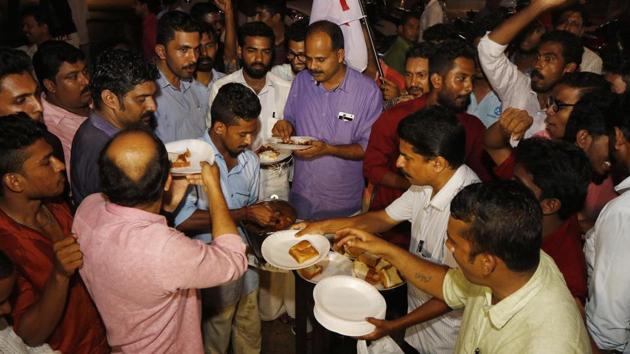 Bernard Marak's promise comes at the time when the BJP-led union government is facing severe criticism for its recent directive banning sale and purchase of cattle from animal markets for slaughter.
"Consumption of beef is a routine thing among Garo people, most of who are Christians. But the prices are very high as there is no regularisation. If elected, our party will regularise sale, which will bring prices down," Marak told HT on Sunday.
Meghalaya is predominantly Christian, with the community accounting for 74.59% of the state's population in the 2011 census.
Beef is widely consumed in Meghalaya. The state unit has written to Nalin Kohli, the BJP in-charge for Meghalaya, to ensure the state was spared the ban, reflecting uneas within the party over the cattle-trade directive.
There would be no ban on consumption of beef in the state, said Marak, who is the president of the party's Tura city unit in Garo Hills.
Marak's views on bringing down the price were his own and not those of the party, state BJP chief Shibun Lyngdoh said.
"As a party we haven't made any promise of bringing down prices of beef if elected to power in the state next year. But there won't be a ban on beef in Meghalaya," he told HT.
Defending the Centre's move, Lyngdoh told mediapersons in Shillong on Sunday the latest ban would curb smuggling of cows to neighbouring Bangladesh.
Cow smuggling is rampant along the Bangladesh border. According to reports, more than 8,000 cows were seized by border authorities in Meghalaya in the last five years.
The Centre's trade ban, which will hit poor farmers and squeeze supplies to the country's Rs 1 lakh-crore meat industry, is being seen as a move to push the BJP's alleged Hindutva agenda.
Cows are considered holy by many Hindus and have gained in importance since Prime Minister Narendra Modi stormed to power in 2014 with several BJP-ruled states enacting strict laws to punish cow slaughter.
Beef festivals are being organised in protest in Kerala. Chief minister Pinarayi Vijayan has written to Prime Minister Narendra Modi, saying the southern state wouldn't adhere to the ban.