Muslim meat traders plan legal action over Centre's new rules on cattle trade
Reuters, New Delhi |
Krishna N Das
Jul 19, 2017 06:05 PM IST
The environment ministry said this week that animal markets will only be able to trade in cattle meant for agricultural purposes.
Indian meat traders plan to take the government to court over new rules banning the trading of cattle including buffalo for slaughter, calling it a move by Prime Minister Narendra Modi's administration to hurt the business run mainly by Muslims.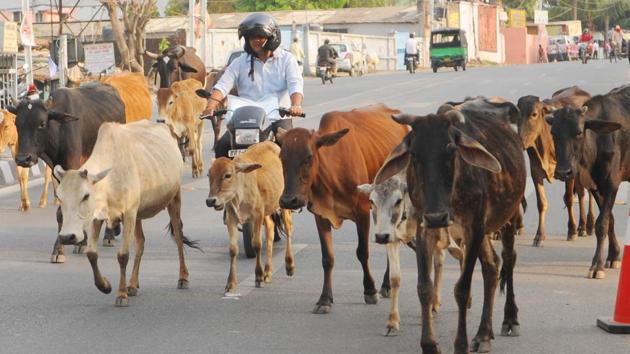 The environment ministry said this week that animal markets will only be able to trade in cattle meant for agricultural purposes, the biggest blow yet for meat suppliers facing several reverses under Modi's three-year old government.
The slaughter of cows, considered holy in Hinduism, is banned in most Indian states and laws on the issue have become more stringent over the past few years. Muslims, who make up 14% of India's 1.3 billion people, dominate the Indian meat industry.
India is the biggest seller of buffalo meat in the world, with exports of more than $4 billion a year to countries such as Vietnam, Malaysia and Egypt.
But that could change following the government's May 23 notification regarding changes to the Prevention of Cruelty to Animals Act, made public on Friday. It requires owners to declare that cattle have not "been brought to market for sale for slaughter" and for market committees to verify that the buyer is an "agriculturist by seeing the relevant revenue document".
The new rules define cattle as bulls, cows, buffalo, steers, heifers, calves and camels.
"The business is dead," said Aqil Qureshi, president of the Delhi Buffalo Traders' Welfare Association who runs a slaughterhouse outside the city and sells hides to leather companies. "We will take legal help, we will hit the streets. Who does not fight for their livelihood?"
The environment ministry said in a statement on Saturday that the regulation was to protect "animals from cruelty and not to regulate the existing trade in cattle for slaughter houses". Animals for slaughter will have to be bought from farmers directly, it said.
Abdul Faheem Qureshi, a lawyer in Hyderabad and head of the All India Jamiatul Quresh Action Committee, said direct buying was "not always practical" and that he was drafting a court appeal after meeting with many of his "shocked" trader clients.
Al Faheem Meatex, an exporter in Uttar Pradesh, said buying buffalo directly from farmers was likely to raise costs, given stringent norms on cattle transportation.
"It will raise costs for us but what else can we do?" the company said. "We will see if we can get some relief from the court."
Qureshi said the new law would only embolden cow vigilantism groups. Muslims have been assaulted by Hindu hardliners over the past few years on suspicion of eating beef or illegally transporting cattle.
GVL Narasimha Rao, a spokesman for Modi's Bharatiya Janata Party, had no immediate comment. Government spokesman Frank Noronha did not respond to requests for comment.