Mehbooba Mufti remembers Nehru unfurling tricolour in J&K as Rahul ends Yatra
Reported by Ashiq Hussain | Edited by Swati Bhasin
, New Delhi
Jan 29, 2023 04:35 PM IST
Jammu and Kashmir on Sunday saw the conclusion of the Bharat Jodo Yatra.
Former Jammu and Kashmir Chief Minister Mehbooba Mufti on Sunday invoked Jawaharlal Nehru - India's first prime minister - as Rahul Gandhi unfurled a national flag at the iconic Lal Chowk in Srinagar. She remembered the first time Nehru unfurled the national flag in the Kashmir Valley. "In 1948 when PM Nehru first unfurled tiranga in Kashmir amongst a sea of people, it was a momentous occasion marked by celebrations. People of J&K had successfully fought off invaders by pushing them back and thus began a new relationship with India based on mutual trust and respect," the PDP (Peoples Democratic Party) leader wrote on Twitter. She also shared a photo of Nehru from the time that was seen alongside the photograph of Rahul Gandhi.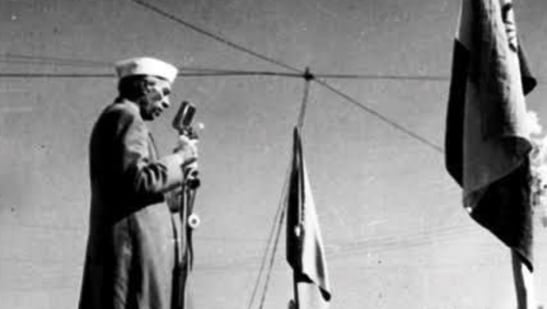 "Nehru's efforts ensured a Muslim majority J&K acceded to India. He assured Kashmiris and allayed concerns about preserving their identity not only in terms of religion but also culturally within India. This was achieved through constitutional safeguards guaranteed by Article 370," she further highlighted. "Today history stands witness as RG unfurled the same flag albeit under completely different circumstances at a time when J&K has been turned into a military garrison. Assurances given by Indian constitution have been demolished by BJP & is a complete betrayal. (sic)" Article 370 - which gave a special status to Jammu and Kashmir - was scrapped by the central government in 2019. The state was divided into two union territories - J&K and Ladakh. Mehbooba Mufti was among the many leaders who were detained after restrictions were imposed.
Despite these facts, Mehbooba underlined continuing her attack on the ruling administration, the BJP "claims to have resolved the Kashmir issue by the unconstitutional abrogation of Article 370". "Not only have they failed to address the issue but also gifted 2000 sq km of our territory to China," she said in one of the posts in a series of tweets.
Mehbooba Mufti has hit out at the central government multiple times over Article 370. Her latest attack comes on a day Rahul Gandhi concluded the Congress's Kanyakumari to Kashmir march by unfurling the national flag in Srinagar.