WCD ministry sets up cyber cell under top babu to take on trolls
Updated on Jul 09, 2016 01:00 AM IST
Responding to criticism of its anti-trolling move, Women and Child Development Minister Maneka Gandhi said on Friday that the ministry's attempt to check trolling will not imply online policing or blanket patrolling of the internet.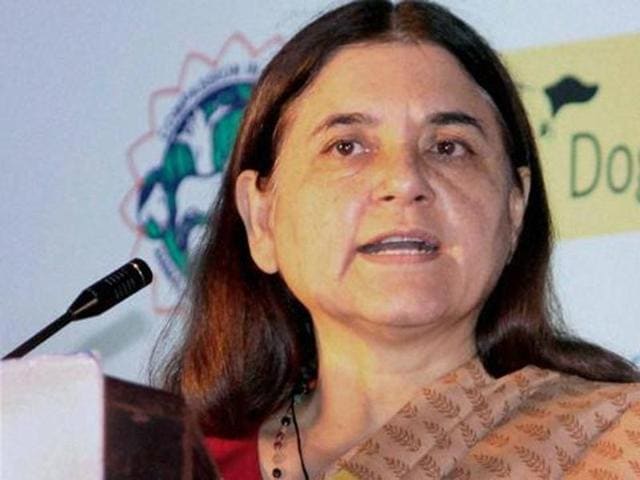 To address the issue of trolls and abusive online behaviour, the Women and Child Development (WCD) ministry has set up a cyber cell and appointed an officer of the rank of joint secretary to monitor it.
As part of the initiative, a separate e-mail id will be created for women to file their complaints.
On Tuesday, WCD minister Maneka Gandhi had asked women facing online abuse to complain to her directly at gandhim@nic.in.
"The cyber cell will go through the complaints. If the trolling pertains to threat or violent behaviour, the cell will refer it to the cyber crime department of Delhi Police for necessary action. Complaints will also be sent to social media platforms — Twitter or Facebook — where the alleged online abusive behaviour took place," said Gandhi on Friday after a meeting with Twitter India Head (Public Policy) Mahima Kaul.
Twitter also agreed to have a dedicated person to whom the ministry can direct complaints. "Twitter can, depending on the nature of abuse, suspend the account of the offender," said a senior ministry official.
The minister, however, clarified the framework that the ministry will come up with to rein in online trolling should not be equated with "blanket patrolling of the internet" or "online policing."
Gandhi will also meet Facebook executives on Tuesday.
A Twitter spokesperson said the micro-blogging sites does not allow accounts that incite harm.
"Hateful conduct has no place on Twitter and we will continue to tackle this issue head on alongside our partners in industry and civil society. We remain committed to letting the tweets flow. However, there is a clear distinction between freedom of expression and conduct that incites violence and hate," the spokesperson said.
"In tandem with acting on hateful conduct that breaches Twitter's rules, we also leverage the platform's incredible capabilities to empower positive voices, to challenge prejudice and to tackle the deeper root causes of intolerance," the spokesperson added.
Ministry officials also met an officer of cyber crime cell of Delhi Police to discuss ways to handle abusive complaints. "In the meeting, the Delhi Police officer said that a more prompt response from Twitter whenever law enforcement agencies seek inputs in cases of alleged abusive behaviour will help in timely action against offenders," the official added.
Personalise your news feed. Follow trending topics