Modi to do a balancing act in Nepal, visit to focus on bilateral projects
Prime Minister Narendra Modi will meet representatives of the ruling and opposition parties in Nepal and also address concerns of the Madhesis.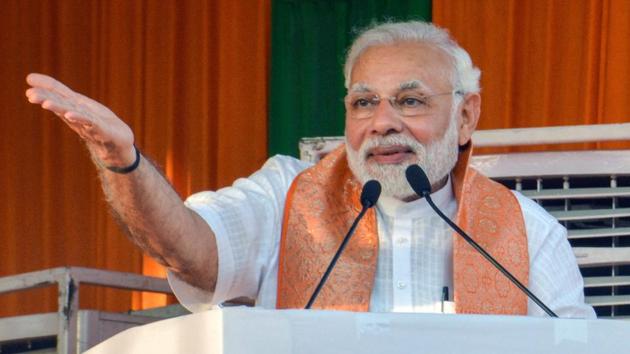 Published on May 09, 2018 10:46 PM IST
As he embarks on his third visit to Nepal on Friday, a key element of Prime Minister Narendra Modi's focus will be engaging with all political streams in Nepal, including, but not confined to, the elected government of the day, and sending signals of support and reassurance to all, said a person familiar with the planning of the visit.
"This is a working visit. The PM will focus on bilateral projects and steps needed on both sides to expedite it. But another element will be political engagement with all sides," the person said on condition of anonymity.
This engagement will take place at four levels.
The PM will extensively interact with his host, Prime Minister KP Oli, with whom India shared difficult ties in the past. It was during the congratulatory call after he got elected that Oli invited Modi to come to Nepal soon, and Modi had promised he would do so.
Oli stuck to tradition and made India his first foreign port of call in April after becoming PM. Such a quick reciprocal visit, in just over a month is unusual for Modi. "It signals the PM's personal commitment to working with the elected government of the day in Kathmandu," said the person quoted above.
Oli had long requested a one-on-one meeting with Modi, without the presence of any official, and got it in Delhi.
"Trust-building with Oli began with Sushma Swaraj's visit before he had taken over, his own visit, and the one-on-one meeting. The PM's visit will deepen it," said the person cited above.
But the prime minister will also meet other key stakeholders in Nepal's polity.
The Nepali Congress, the key opposition force, has sent messages to Delhi that it believe that in its outreach to Oli, India has neglected its older allies, two NC leaders confirmed. Modi will meet NC president and former PM, Sher Bahadur Deuba, and his party representatives.
"We will assure NC that India plans to maintain all its old contacts and relationships. We believe they are vital participants in Nepali democracy," the person said But if the opposition has expectations that India will undermine the elected government, or 'play politics', this will not happen, he said.
Modi will also have a 'goodwill meeting' with Oli's key ally Pushpa Kamal Dahal 'Prachanda', chairman of the Communist Party of Nepal (Maoist Centre). Maoists and Oli's party, Communist Party of Nepal (Unified Marxist Leninist) are discussing a possible merger, but this has got delayed. India, the person quoted above said, is "agnostic" on this and believes it is entirely up to the two parties concerned.
Modi will finish off his balancing act from where he starts: the southern plains, Tarai. It was due to concerns of the Madhesi population of the plains about the constitution — demands India sympathised with — that Delhi-Kathmandu ties nosedived.
Large sections of the hill population were upset with Indian backing for Madhesi protests at the border which crippled essential supplies. But as Delhi mended ties with Kathmandu, Madhesis began harbouring a sense of resentment that India had dropped their cause.
"The fact that Modi is beginning his visit from Janakpur in Province 2, a Madhesi-dominated province, is itself a signal and symbolic recognition of the importance India accords to them." said the person quoted above.
At a public reception, Modi is expected to speak about the historic ties between the two countries and societies. But while promising development cooperation, Modi will be careful not to push any formulation which is seen to undermine the establishment in Kathmandu.
"We are conscious that this is a federal system. And any assistance we announce has to be routed through the centre in Kathmandu," the person involved in planning the visit added. Modi will also meet the leaders of the two prominent Madhesi parties and convey a message that Madhesi forces should remain united.
Explaining the multi-pronged engagement, Ranjit Rae, former Indian ambassador to Nepal, said, "While it is important to engage with the government of the day and give impetus to bilateral relationship, India cannot be seen as partisan in Nepal. Governments come and go; we cannot take a short-term view. It must engage with all stakeholders, and have meaningful conversations with all."
Close Story