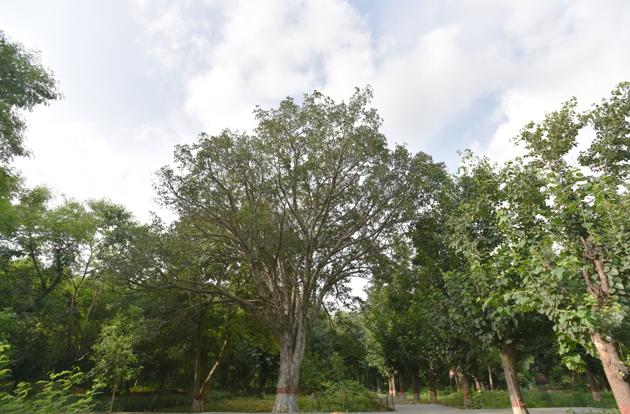 NDA 2.0: Environment ministry to fast-track draft policies on land banks, forest cover
The environment ministry is expecting state governments to send their comments on the draft amendment to the Indian Forest Act, which among other things, empowers forest department officials to arrest without warrant and carry arms.
Hindustan Times, New Delhi | By Jayashree Nandi
UPDATED ON JUN 05, 2019 11:02 AM IST
A policy on the creation of land banks, amendment to the Indian Forest Act 1927, finalising the forest policy, and overhauling the environment impact assessment process are among the steps that may be fast-tracked by the National Democratic Alliance government in its second term, said senior officials.
Together, these will have major implications for industry and forestry sectors. The land bank policy for agro-forestry projects, for example, is likely to impact biodiversity, extent of native forest cover, and the rights of local people over land and forests, according to experts.
Most of these revisions were in draft stages before the Lok Sabha elections, but the momentum to finalise and notify them has begun with the new government taking charge.
The land-bank policy awaiting approval aims to pool degraded forest land (a forest land severely impacted by human activities) and non-forest land for agro-forestry projects. "This is mainly aimed at improving our forest cover to 33% [from the current 21.54%]. A cabinet note on these plantations and land banks is pending, which was submitted during the last government's tenure. The idea is to create land banks with consent and cooperation from locals," said Siddhanta Das, director-general (forests).
Another senior official said "the focus of the government is now on trees outside forests". "Public sector undertakings (PSUs) and private companies may be given a chance to raise these trees and earn from it," the official added.
Also Read | Govt officials to get to teach at varsities under new category
The Draft National Forest Policy, 2018 which was criticised by activists and academics for allegedly overlooking the role of gram sabhas in decision-making, is now awaiting comments from the ministry of tribal affairs. The draft didn't acknowledge the rights of forest dwellers under the Forest Rights Act, which empowers forest dwellers to depend on and conserve forest resources. It instead said communities will be involved through participatory forest management between forest department and locals.
But those protesting against the draft have said participatory models are no longer operational because the decision-making authority is with the gram sabhas under the Forest Rights Act. The tribal affairs ministry is likely to clarify on this deadlock. The draft policy also said that forest and industry interface will be facilitated through public-private partnerships.
The environment ministry is expecting state governments to send their comments on the draft amendment to the Indian Forest Act, which gives a number of powers to the forest department officials, including powers to arrest without warrant and carry arms. "It may take more time as we will put it up for public comments after receiving states' comments," Das added.
Another major revision that is likely to be implemented over the next few months is an overhaul of the environment impact assessment regulation. A "zero draft of the environment impact assessment notification 2019" was published on April 15, when Lok Sabha elections were underway. The draft aims to "re-engineer the entire notification in line with the amendments issued, office memorandums (OMs) and circulars issued from time to time and the experience gained over the years in the implementation of EIA notification".
For capacity expansion, the draft exempts all projects up to 50% of the existing capacity in various sectors from any kind of public consultation, including modernisation of irrigation projects, roads and highways where no further acquisition of land is involved. It also gives district-level environment impact assessment authority headed by the district magistrate or district collector to appraise projects in their jurisdiction and grant or reject environmental clearance. A third official in the environment ministry said the draft will be put up for public comments soon. "There is now momentum to finalise these at the earliest," he said.
"There are several other changes to environment laws in the pipeline. The [draft] Indian Forest Act, 2019 that pushes strongly for production forestry...is one. The environment impact assessment regime is also set to be amended. The zero draft seriously dilutes the public consultation phase of the environment clearance process and brings back several earlier exemptions that have already been litigated over. If one is to go by the recommendations of the 2014, TSR Subramanian committee report, then several other changes to wildlife and pollution control laws can be expected," said Kanchi Kohli, legal researcher, Centre for Policy Research, a Delhi-based think tank.
The government had constituted a high-level committee headed by former cabinet secretary, TSR Subramanian, to review various environmental laws. It submitted an extensive report recommending major changes to the Wildlife Protection Act, Environment Protection Act among others.
Close