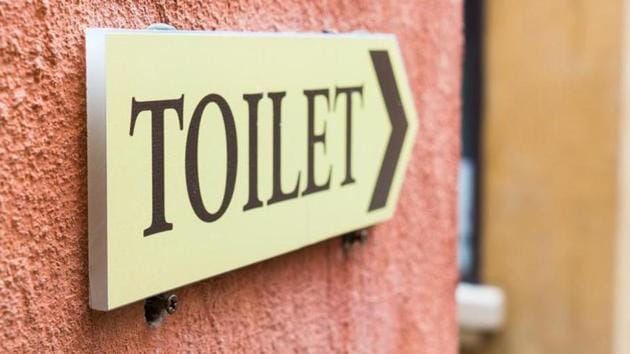 Need to pee but no washrooms around? Bangalore resident thinks 'Pee credits' a good idea
Pee credits: An app that tracks your purchases and awards pee credits.
PUBLISHED ON AUG 17, 2017 06:11 PM IST
We have all been there. You desperately need to pee but there are no public washrooms nearby, so you head to one inside a coffee shop or restaurant. Bangalore resident Jay Ram found himself in a similar spot and rushed to a nearby Cafe Coffee Day outlet to relieve himself.
After he was done, he headed to the door when a CCD employee stopped him. The conversation that followed is quite hilarious and has gone viral on the Internet.
According to Jay Ram's Facebook post, the employee stopped him and asked him to buy something because it was not a "public bathroom".
"But yesterday I bought two coffees and did not even pee once. So we are not just okay, I'm one pee ahead", replied Ram.
"Necessity, they say, is the mother of inventions," writes Ram in the post. "Sabeer Bhatia wanted to exchange personal email at work and hotmail was born. Mark Zuckerberg wanted to wear blue tee shirts and Facebook was born. Travis Kalanick wanted to harass drivers and hit on his coworkers hence Uber was born."
That's when Ram's eureka moment happened. And the idea of pee credits struck him. "An app that tracks your purchases and awards pee credits."
Sample this: You make a purchase of 500 rupees at a coffee shop, you receive 5 pee credits. You use their washroom and are left with 4 pee credits that you can redeem some other time.
In a country that has the largest number of urban dwellers without sanitation and the maximum open defecators on the planet– more than 41 million people (according to an November 2016 IndiaSpend report, , a concept like pee credits could really catch on in cities.
In March this year, the South Delhi Municipal Corporation made it mandatory for private restaurants and hotels to give "full access to the general public to [their] toilet facilities". The order received a mixed reaction from restaurant owners, as many felt that it infringed on their 'right to admission' policies. Jay Ram's idea, if it ever bears fruit, could be a win win situation for both customers and restaurant owners.
Now we just need some enterprising entrepreneur to turn 'pee credits' into an actual app!
Close