No mob lynching in Uttar Pradesh, Bulandshahr incident an accident: Yogi Adityanath
Law is taking its course in Bulandshahr, Yogi Adityanath said, referring to the mob violence that broke out earlier this week after cow carcasses were found strewn around, claiming the lives of inspector Subodh Kumar and 20-year-old Sumit Kumar.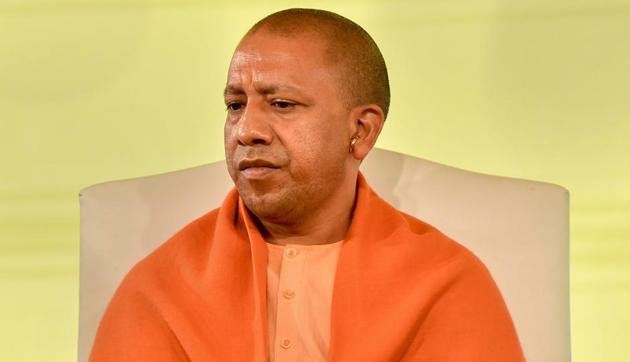 Updated on Dec 07, 2018 10:57 PM IST
The killing of a police inspector during violent clashes in Uttar Pradesh's Bulandshahr earlier this week was an accident and not a case of mob lynching, state chief minister Yogi Adityanath said on Friday as state police focused their search on a soldier who allegedly fired the shot that killed the senior officer.
Adityanath's comment came in Delhi at an event hosted by a Hindi newspaper, a day after he ordered strict action against cow slaughter, unlawful trade in cattle and illegal slaughterhouses, saying district magistrates and other senior police officials would be held personally responsible for any lapse.
Two senior police officers – Meerut inspector general Ram Kumar and director general of police OP Singh – have said they see a "conspiracy" behind the incident, with the former saying that solving the case of alleged cow slaughter, which triggered the clashes, was more important.
Inspector Subodh Kumar Singh and a 21-year-old man, Sumit Kumar, were killed on Monday as a rampaging mob torched vehicles and clashed with security forces for three hours over allegations of cow slaughter.
The killings have been widely condemned by opposition parties with many pointing out that a letter, purportedly signed by local functionaries of the BJP in September, had blamed Singh for hurting Hindu sentiments and not acting quickly in cases of cow slaughter. The letter also sought his transfer and a probe against the official. After scanning multiple videos of the clashes, police said they are searching for an army man, a local resident, who was identified in one of the clips and was purportedly seen firing.
Additional director general (Meerut zone) Prashant Kumar said the man, identified only as Jeetendra alias Fauji, was mentioned as one of the 27 accused named in the FIR on charges of murder and rioting. "His role is being investigated," he said.
A senior officer privy to the investigation said the man had gone missing after the incident. His family reportedly claimed he was on leave and had returned to the place of his posting in Jammu.
His mother, Ratan Kaur, told television channels that the police raided their house, beat up his wife, and damaged household goods and the car. "If any evidence like a picture or a video emerges showing he killed the policeman, then I will kill him myself," she said.
The officer said officials of the army man's unit in Jammu had been contacted, but that he (the army man) remained untraceable.
An army spokesperson confirmed that the UP Police contacted the Northern Command and were assured cooperation; the spokesperson also added the "details would be released by the UP police at appropriate time after positive identification".
The police have filed two FIRs – one in the mob violence case and the other over the alleged cow slaughter. In the first case, 27 people have been named, including the prime suspect, absconding Bajrang Dal office-bearer Yogesh Raj, who has claimed innocence over video and said he was never present at the spot.
A second suspect, local Bharatiya Janata Party (BJP) leader Shikhar Agarwal, also released a video on Thursday blaming Subodh Singh for the violence and claiming he wasn't present when the shots were fired. Five more people were arrested in the mob violence case, inspector general (crime) SK Bhagat said on Friday. With this, the number of arrests in the case has gone up to nine.
Initial probe revealed both Subodh Singh and Sumit Kumar, who was allegedly a part of the rampaging mob, were shot dead by weapons of the same .32mm bore but whether those were fired from the same weapon would be known only after the report from the forensic lab was received.
Close Story